This Pineapple Coconut Pancake Recipe is light & fluffy, with sweet, tart & tropical flavors, perfect when topped with Pineapple Coconut Cream Cheese Syrup!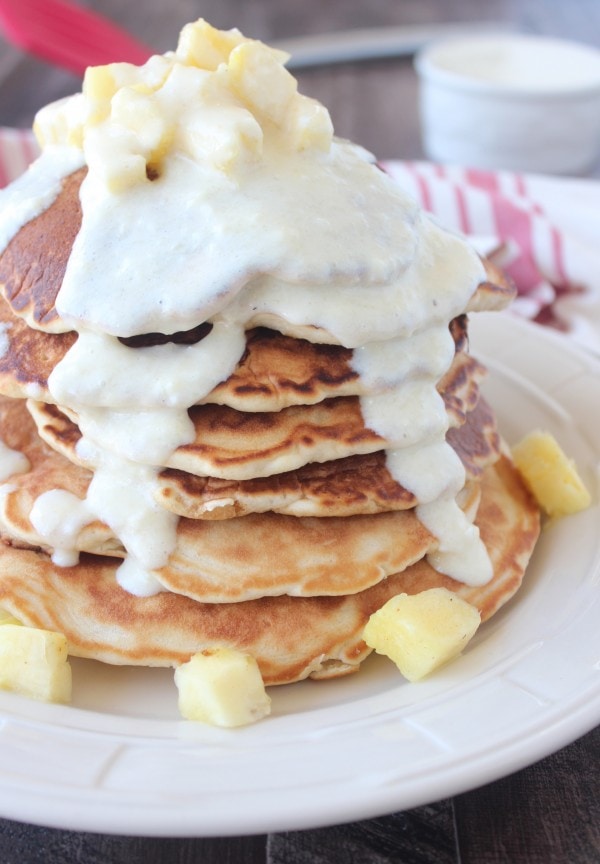 When I first met my bestie Amy Black, she was managing the cutest little breakfast & lunch spot in La Jolla called Coffee Cup.
Not only was it fun to bop in to visit her at work, but the food was incredible! Amy has since moved back to Phoenix, but I still frequent Coffee Cup for their delicious food!