In this quinoa stuffed mushroom recipe, sun dried tomato pesto is mixed with herbs & quinoa then stuffed in mushrooms for a healthy, gluten free appetizer!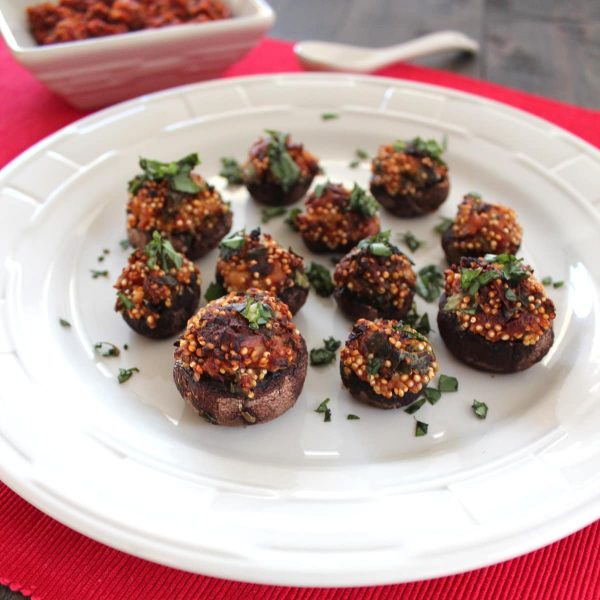 This stuffed mushroom recipe is a delicious and healthy way to start off the New Year.
They're perfect for serving as appetizers at a New Years Eve Party and were a hit at my annual Christmas Birthday Cocktail Party!