Chicken is slow cooked in a delicious Korean BBQ sauce in this scrumptious Korean BBQ Chicken taco recipe topped with Asian slaw.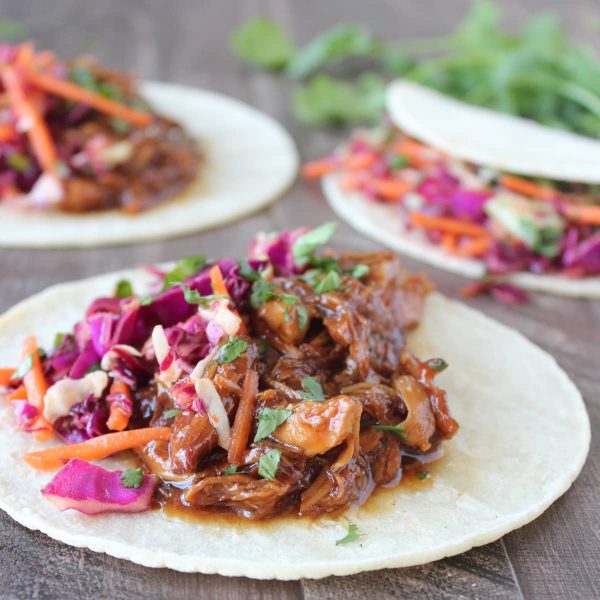 This sauce y'alll! Seriously, that's all I have to say.
Ok, maybe I have a few more things to say! 😉 Like how amazing this sauce is on bbq chicken pizza, beef bowls and short ribs!