Sweet and sour pork tenderloin is slow cooked with fresh peppers & pineapple for a deliciously easy, gluten free dinner recipe!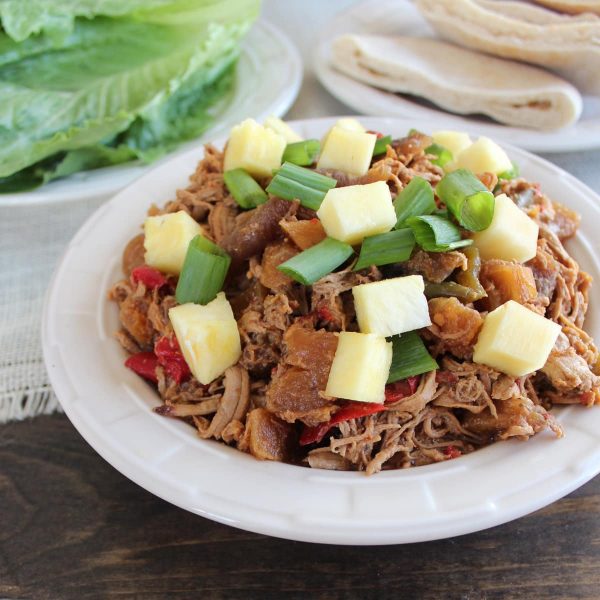 Last week I was in Oklahoma visiting my family and decided to make my Slow Cooked Chipotle Honey Pulled Pork Tenderloin Tacos.
I knew this was an easy recipe that I could put in the crock pot in the morning and the family could eat for dinner that evening.