This farro recipe combines the nutty Italian grain with prosciutto, pine nuts and provolone for an easy and delicious main or side dish.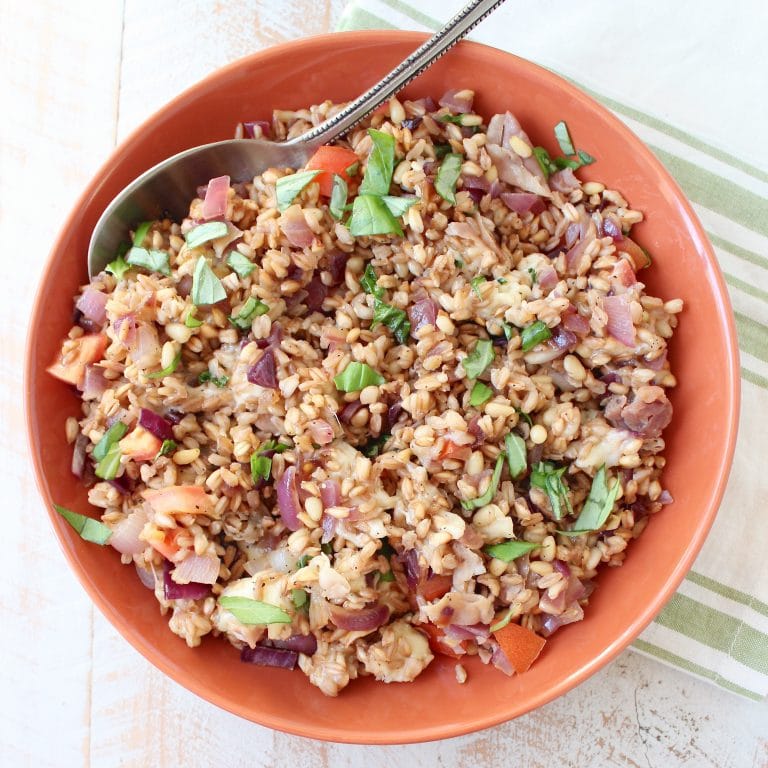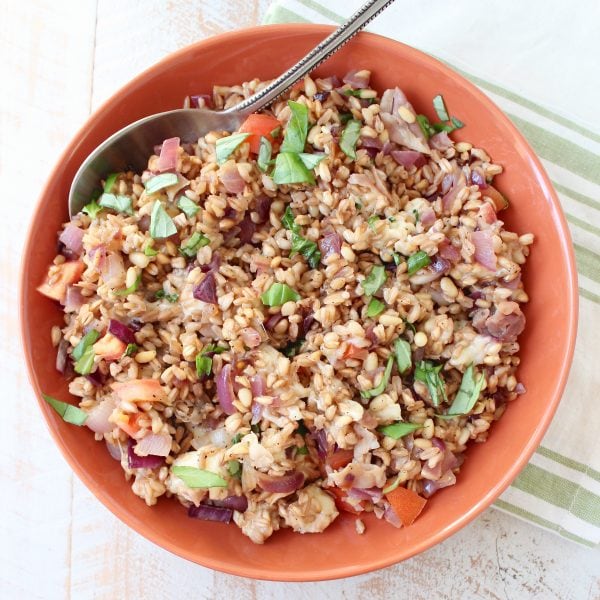 Today's post is sponsored by Anolon Cookware.
It's Day 4 of Thanksgiving Week on the blog, and I'm so excited to share this delicious farro recipe from my friends at Anolon Cookware.
While Farro isn't the most widely-known grain, what it lacks in notoriety, it makes up for in health benefits, adaptability to various dishes, and complex taste! The nutty, elegant grain can be used in a number of different ways, and would be a unique addition to any holiday menu.