Easier & healthier than takeout, this General Tso's Broccoli & Shrimp recipe is made in 20 minutes, in only one pot, right in your own kitchen!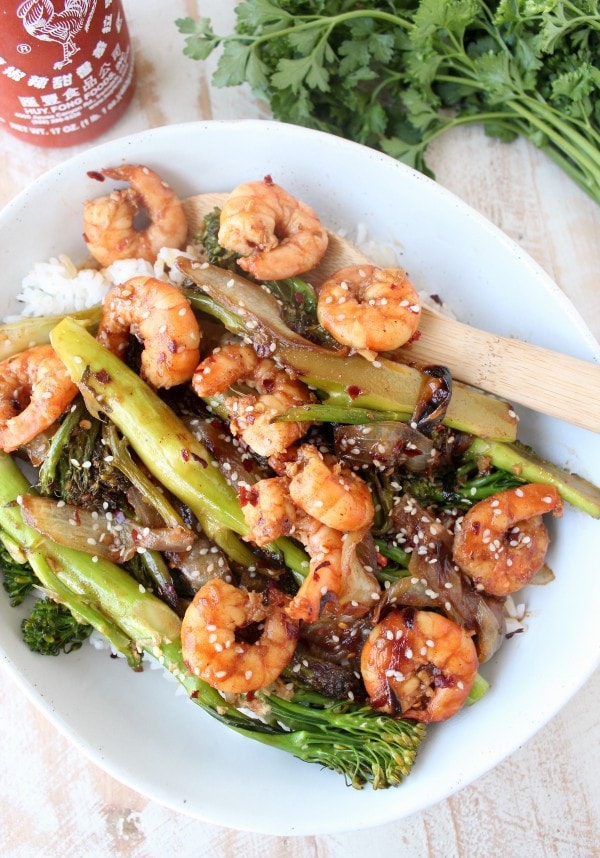 I love me some General Tso's Chicken, and apparently so do a lot of other people!
My recipe for Gluten Free General Tso's Chicken is one of the most popular recipes on the blog. It's quick and easy to make, really delicious and much healthier than take out, I totally get it's popularity!