Gluten Free General Tso Chicken is easy to make in only 20 minutes! This recipe is healthy & even better than Chinese takeout with the most delicious General Tso sauce!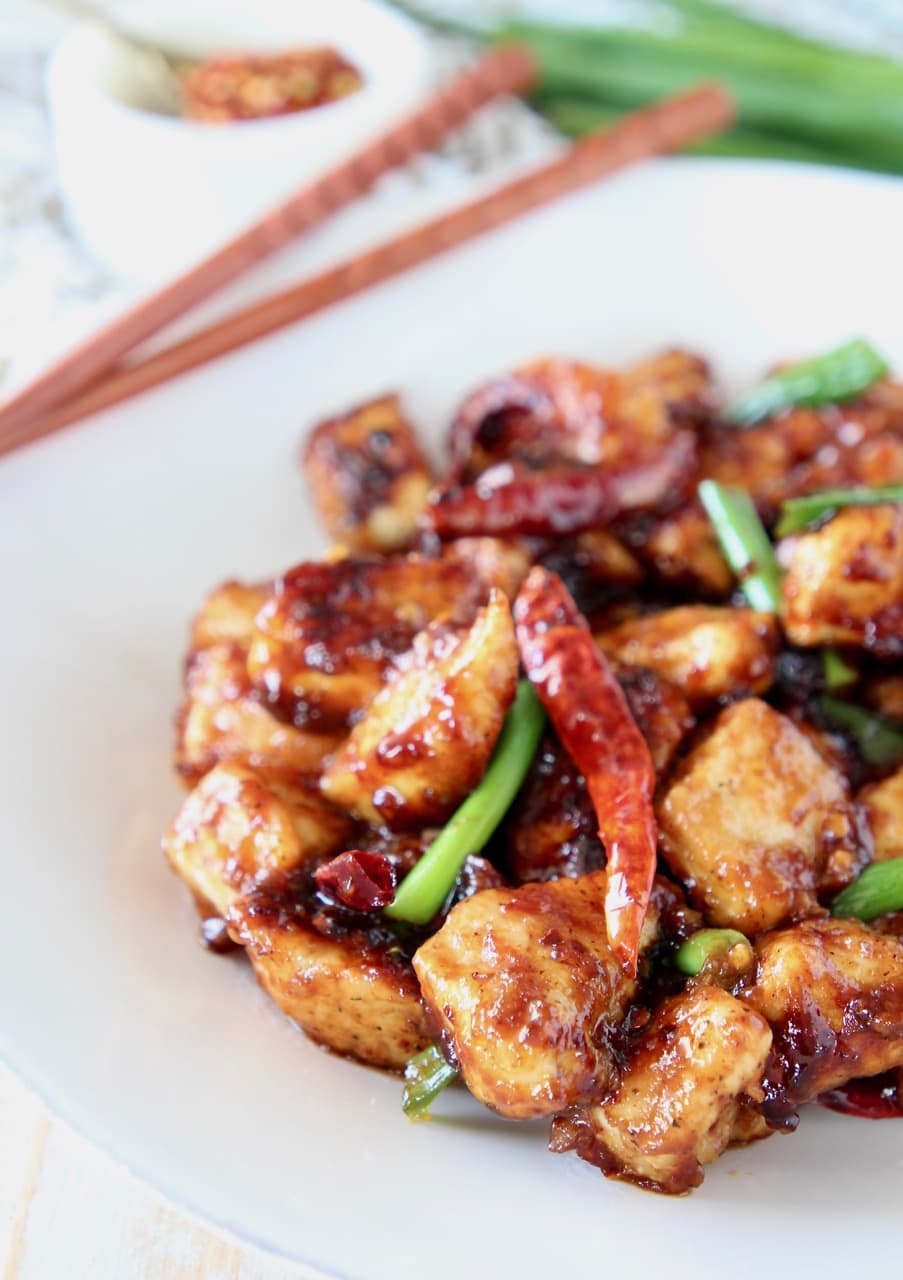 In the blogging world, I'd say that I'm most known for my recipes with buffalo sauce. But coming in at a close second are my gluten free Chinese recipes!
Around the same time I started blogging, my brother was diagnosed with celiac disease. He asked me to recreate some of his Chinese food favorites to make them gluten free.
Being the wonderful sister that I am (haha!) I obliged and created some of his favorite recipes. This Gluten Free Orange Chicken is his all-time favorite. But these recipes for Gluten Free Honey Chicken and Gluten Free General Tso Chicken, both come in at a close second!
Typically, general tso's consists of battered, deep fried chicken thighs, covered in hoisin sauce. I made this recipe healthy and gluten free by lightly pan frying the chicken, instead of deep frying it. I also used chicken breasts instead of chicken thighs.
Chicken breast meat is lower in calories and fat, creating a healthier dish. I switched up the general tso sauce recipe to give it a similar taste to hoisin without the gluten.
The sauce is slightly spicy and so delicious! It's so good that I've also used it to make General Tso's Vegetarian Noodle Stir Fry and General Tso's Chicken Wings.
You can actually double, or triple, the sauce ingredients in this recipe. Keep the extra sauce on hand to make more chicken, noodle stir fry or chicken wings throughout the week. The sauce will keep in a sealed container in the refrigerator for 5-7 days.