Gluten Free Dessert Cups are made by filling gluten free blueberry muffins with ice cream and fresh fruit, perfect for summer and 4th of July!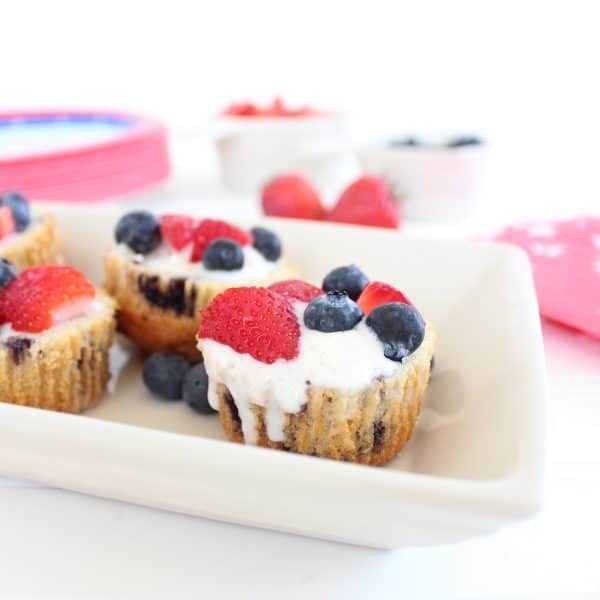 Today's post is sponsored by All But Gluten.
This Saturday kicked off the first day of Summer and I, for one, couldn't be more excited!
Summer means weekends at the beach, BBQ's, 4th of July and deliciously festive food!