This recipe for Gluten Free Cinnamon Rolls is easy to make and the end result is a deliciously sweet treat for breakfast or brunch!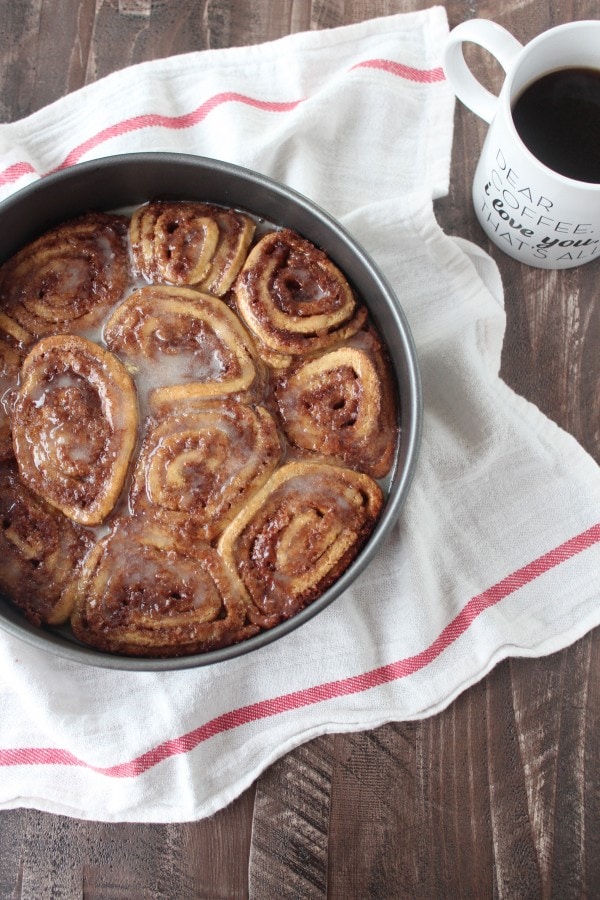 While home for the holidays this year, I spent some time brainstorming gluten free breakfast ideas for Christmas morning.
Since finding out my brother was gluten intolerant over 3 years ago, our entire Christmas dinner has shifted to gluten-free. While we've now perfected the dinner menu,  we still hadn't come up with the perfect gluten-free breakfast to start off Christmas day… that was until this year.
This year I made Gluten Free Maple Bacon Pancakes, and they were awesome! That being said, I still had some other ideas that I brainstormed before the holiday that I couldn't just let slip under the rug, this recipe for Gluten Free Cinnamon Rolls being one of them.