Soyrizo, three different beans, taco seasoning & salsa make up the base for this easy, gluten free, crock pot vegan chili recipe!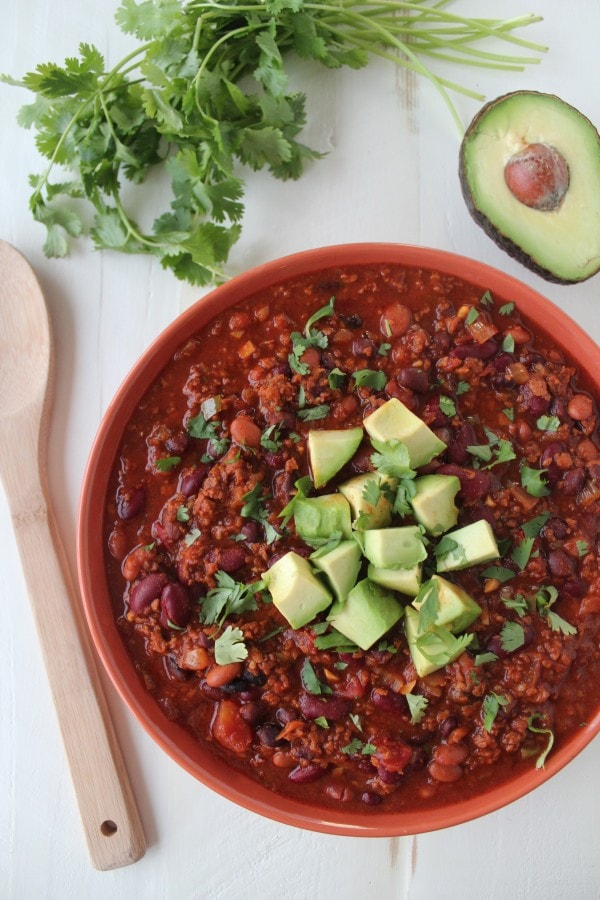 Right now, if you're anywhere in the country besides Southern California or Florida, I'm guessing you're cold!
With the onslaught of chilly fall weather this week, what better time to turn "Taco Tuesday" into Taco Chili Tuesday!  Read the full post here!