The most delicious and easy Gluten Free Stuffing Recipe made with gluten free cornbread, white bread and sweet potatoes, perfect for Thanksgiving!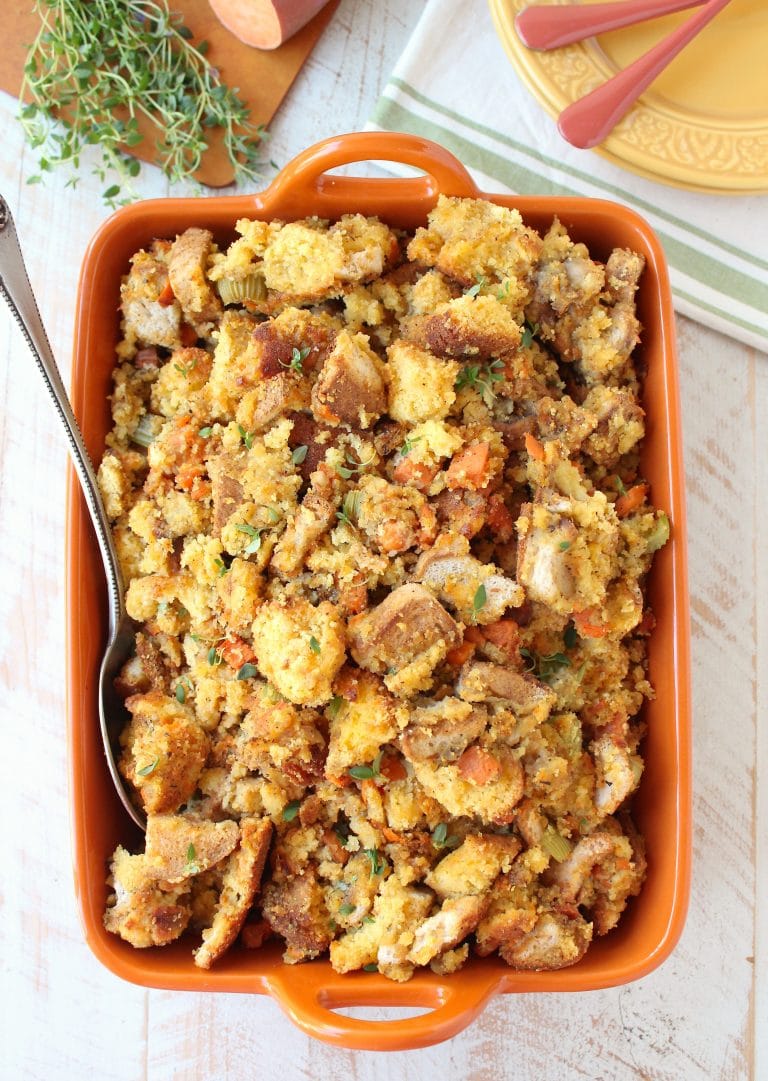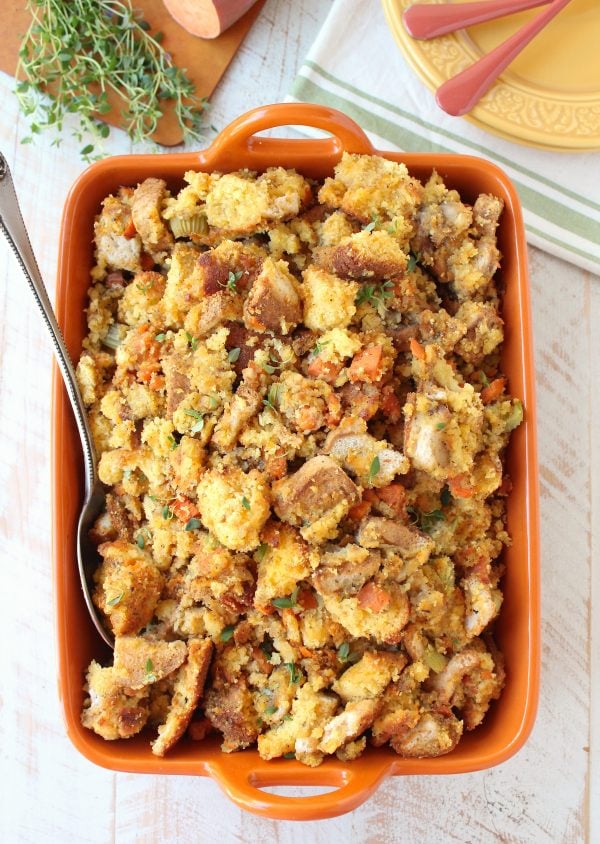 Today, I'm so excited to share my first new Thanksgiving recipe of the year!
But don't worry, I'm not going to go totally Thanksgiving on you yet, that's what "Thanksgiving Week" next week is for!
I did, however, want to get this seriously delicious Gluten Free Stuffing recipe on the radar of all of my gluten free friends!