Sriracha candied bacon, sandwiched between melty cheese and buttery, toasted bread, yes please! This grilled cheese recipe is sure to be a new favorite!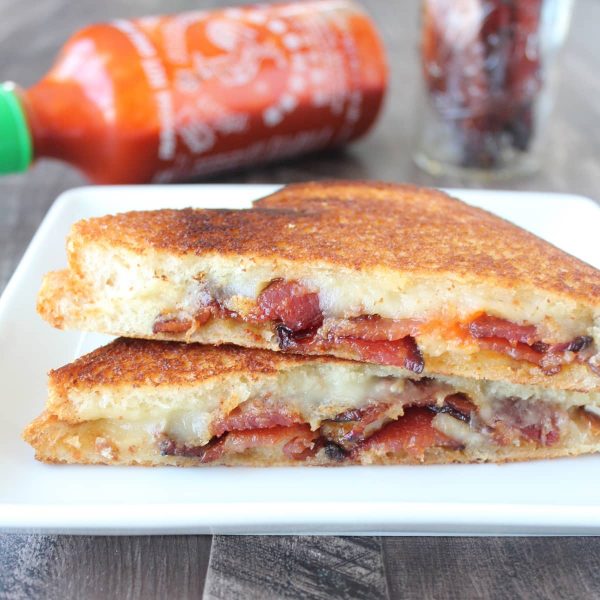 What better way to kick off National Grilled Grilled Cheese Month than with a Sriracha Candied Bacon Grilled Cheese!
Yes, the entire month of April is dedicated to sandwiches of melty, gooey cheese, layered between buttery toasty bread! April basically rocks.