Grilled Cranberry Goat Cheese Stuffed Chicken is a quick and simple weeknight meal that is filled with flavor, gluten free and healthy!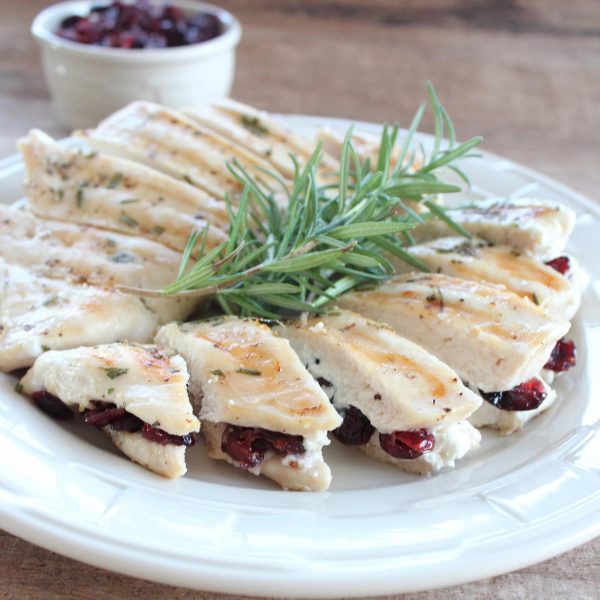 There's basically nothing I love more than grilling.  When I was notified that I must remove the grill from my balcony last year by my buildings HOA I almost cried. (Actually I might have cried… a little!)
I may or may not have snuck it back out there for the last 6 months, but luckily if that ever happens again I'm covered! I am now the proud owner of an indoor T-fal OptiGrill!