Hawaiian Chicken Sliders are easily made by tossing chicken, pineapple & Hawaiian BBQ sauce in a slow cooker for a few hours, then serving on Hawaiian rolls!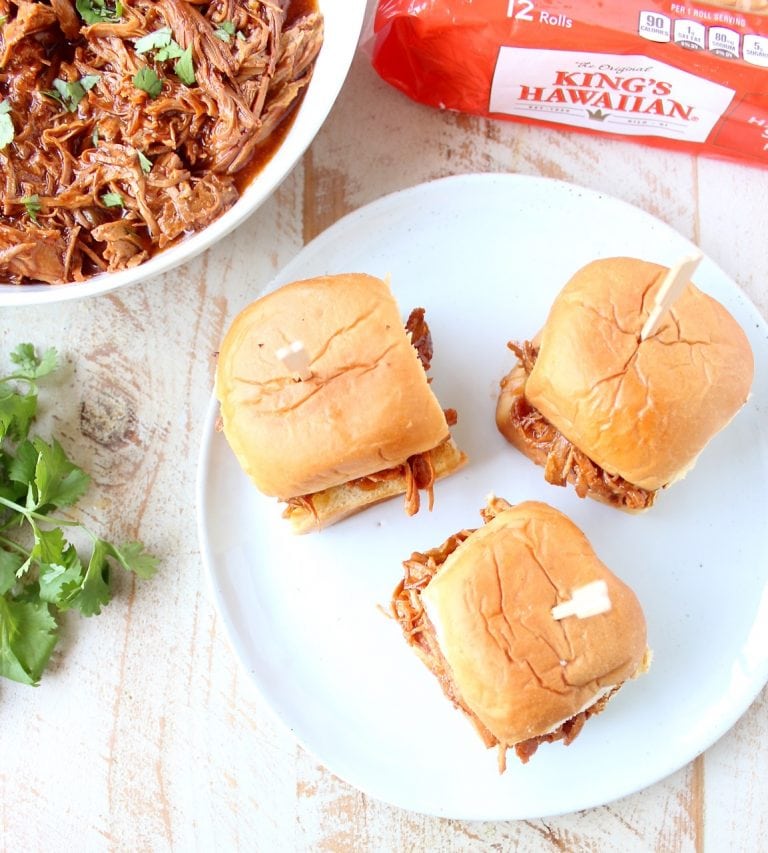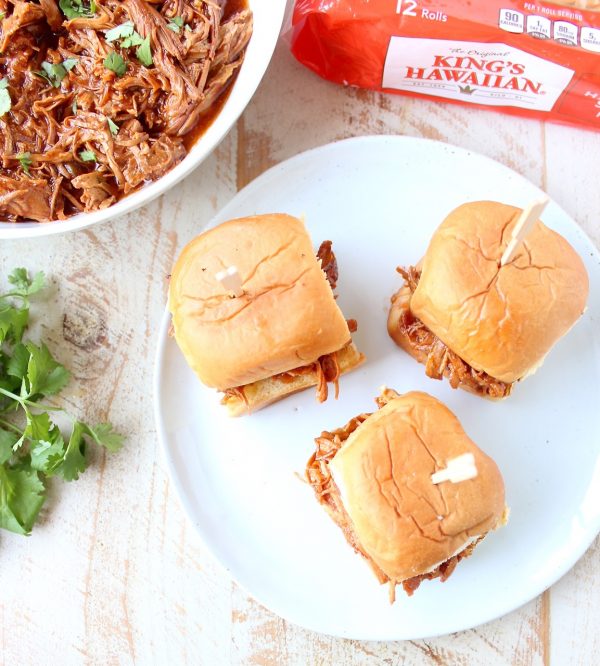 Today's post is sponsored by my awesome friends at King's Hawaiian, makers of the most delicious little rolls on the planet 😉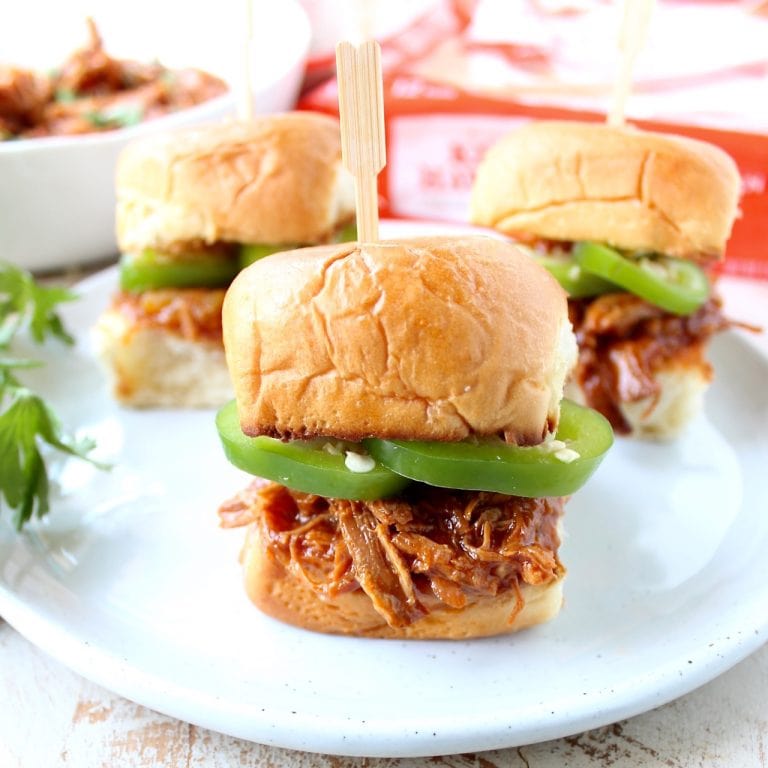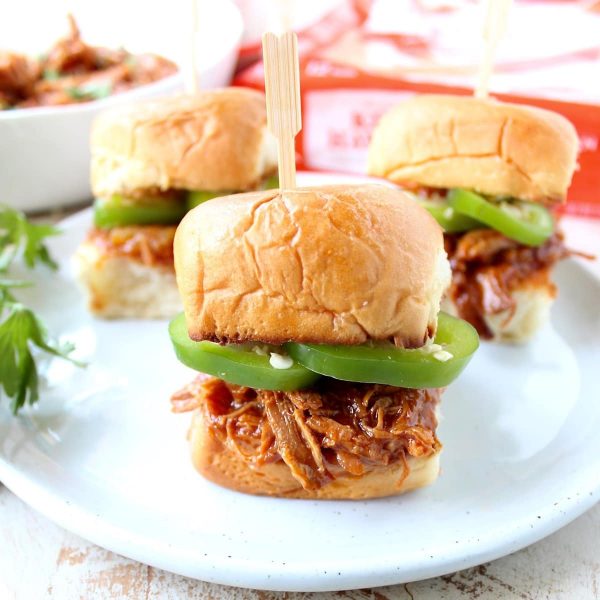 Over the last couple of months, I've been sharing some scrumptious new recipes featuring King's Hawaiian's new line of BBQ sauces, from Coffee Rubbed BBQ Steak Sandwiches with their Kona Coffee BBQ Sauce, to BBQ Chicken Salad Sliders with their Smoked Bacon BBQ Sauce, to a Spicy Chicken Panini with their Big Island Lava Sauce, there's been a lot of BBQ deliciousness happening around here!
Now what I haven't done yet is introduce you all to a recipe featuring their Original Sweet Pineapple BBQ Sauce, which just so happens to make the most delicious Hawaiian Chicken ever!
Seriously, all you need is a bottle of this awesome sauce, some fresh diced pineapple, chicken and a slow cooker and you've got one seriously easy and scrumptious Hawaiian Chicken recipe!