This recipe for Indian Tacos with Curry Chicken combines an easy, homemade yellow curry sauce, with tender chicken spooned into Naan bread for a delicious meal!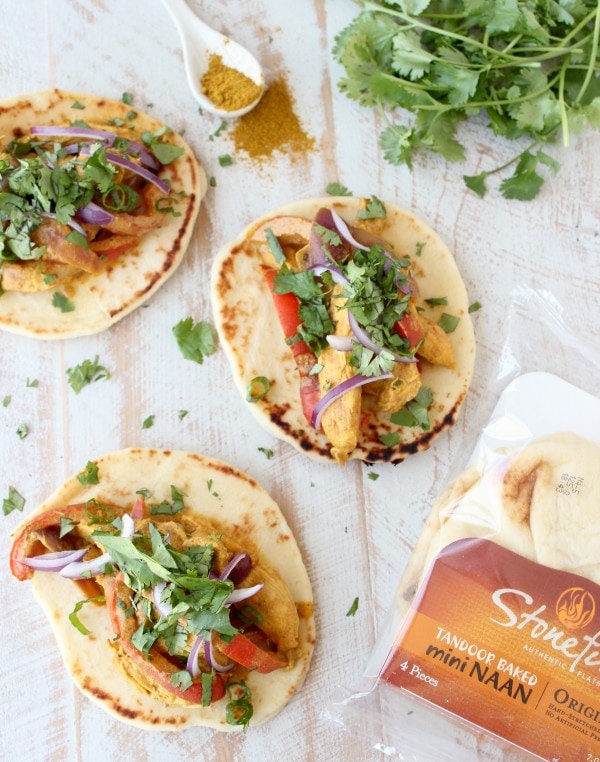 Today, I'm changing the game when it comes to tacos y'all!
I eat a lot of tacos, I mean, have you seen my Instagram page?
Taco Tuesday, Taco Thursday, Taco any-day-that-ends-in-Y! I love tacos!
I eat breakfast tacos, dessert tacos, slow cooked tacos, grilled tacos, ok, yeah, you get it, I'm taco obsessed!