Roasted corn and cherry tomatoes give tons of flavor to this easy, gluten free and vegetarian summer tomato risotto recipe!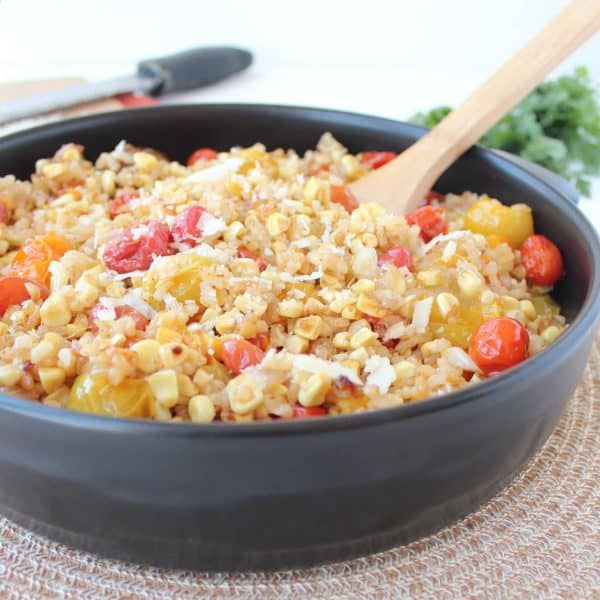 One of my new favorite things is my "Farmers Market Recipe of the Week", while I've always been a big fan of the Farmers Market, I usually just pick up ingredients I need for already planned recipes.
Lately, I always try to pick up a couple of "random" items then turn them into a new recipe for the blog. This helps me think outside of the box and come up with something that's fresh, local & seasonal!
The Farmers Market Beet and Burrata Tart was my first go at the "Farmers Market Recipe of the Week" and it was a huge hit (with me and on the blog!)