Beef short ribs are rubbed with Italian herbs then slow braised in a red wine sauce in this delicious gluten free braised short ribs recipe.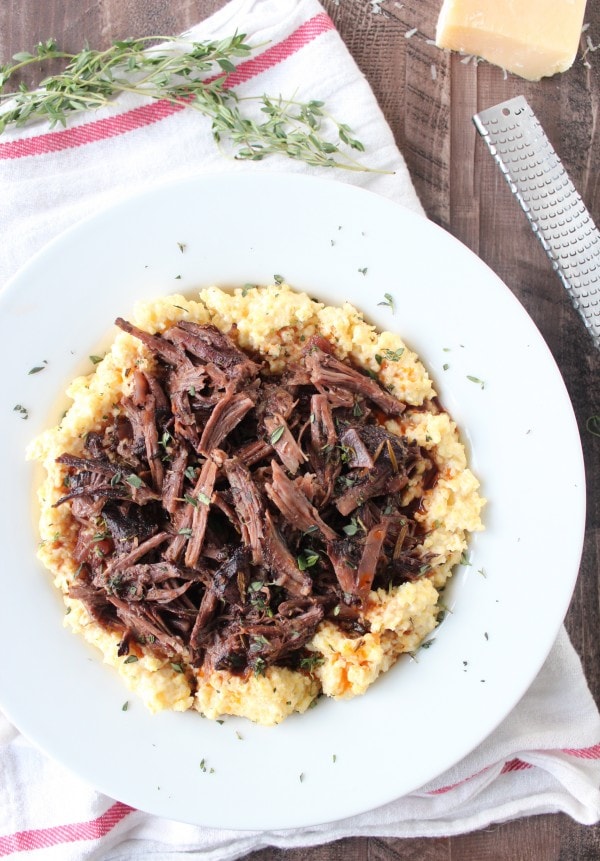 I made this recipe for the first  time last Christmas with my Dad. I gave him a pasta machine for his birthday and we wanted to put it to use to make raviolis.
We decided to use Slow Braised Short Ribs for the filling, thus this recipe was born.
After a few tweaks to perfect the recipe, I re-created it at home this week to share with all of you!