A whole oven roasted turkey is sliced and served with cranberry jalapeno relish for a sweet and spicy kick to Thanksgiving!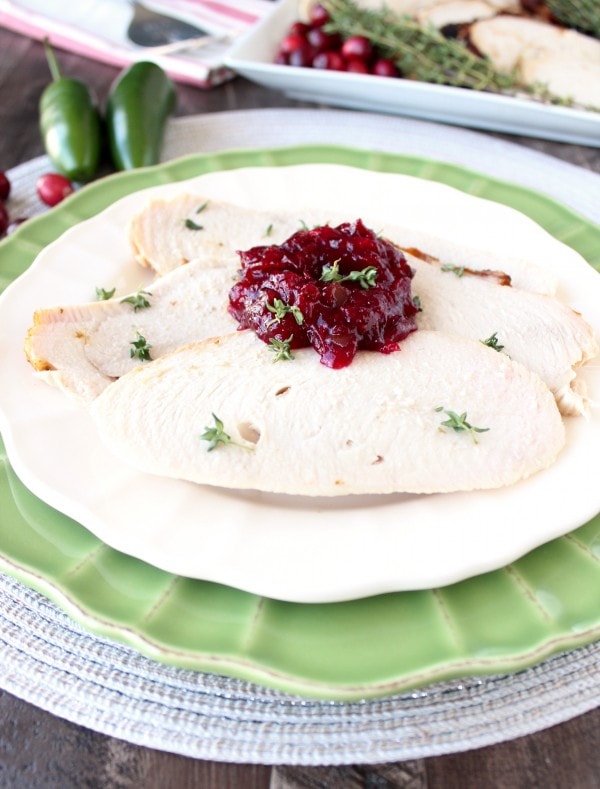 It's day two of "Thanksgiving Week" on WhitneyBond.com, and Turkey Tuesday!
Yesterday I shared a simple Slow Cooker Sweet Potato Stuffing recipe, and today I'm sharing an easy way to prepare a whole oven roasted turkey, with a delicious side of Cranberry Jalapeno Relish!