This baked macaroni and cheese recipe with roasted jalapeños and sausage is spicy, creamy, delicious and made in under an hour!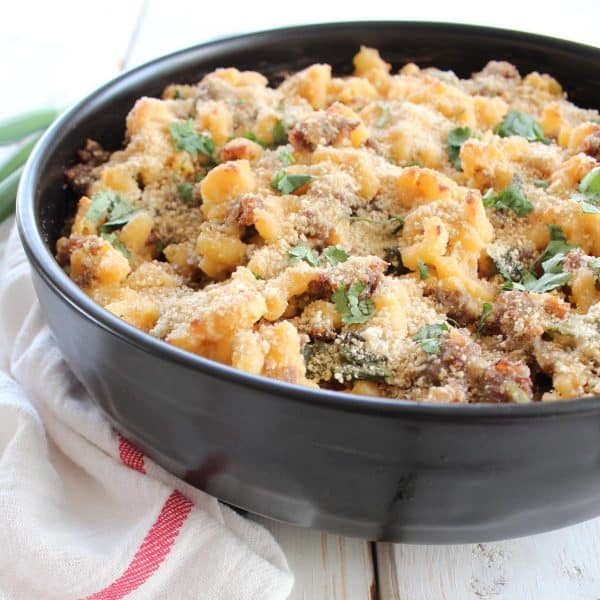 One time my friends went on a "Macaroni and Cheese Crawl". If you're familiar with bar crawls, it's the same thought, but instead of slamming beers and tequila shots, you head to the best restaurants for Mac and Cheese.
While I wasn't able to make the crawl with them, I thought this was the best idea ever. Why, you ask?  Because Macaroni and Cheese is freaking awesome!!!!