Classic chicken marsala is given a fun twist in this recipe for Chicken Marsala Meatballs made by cooking pork and chicken meatballs in a creamy mushroom marsala sauce!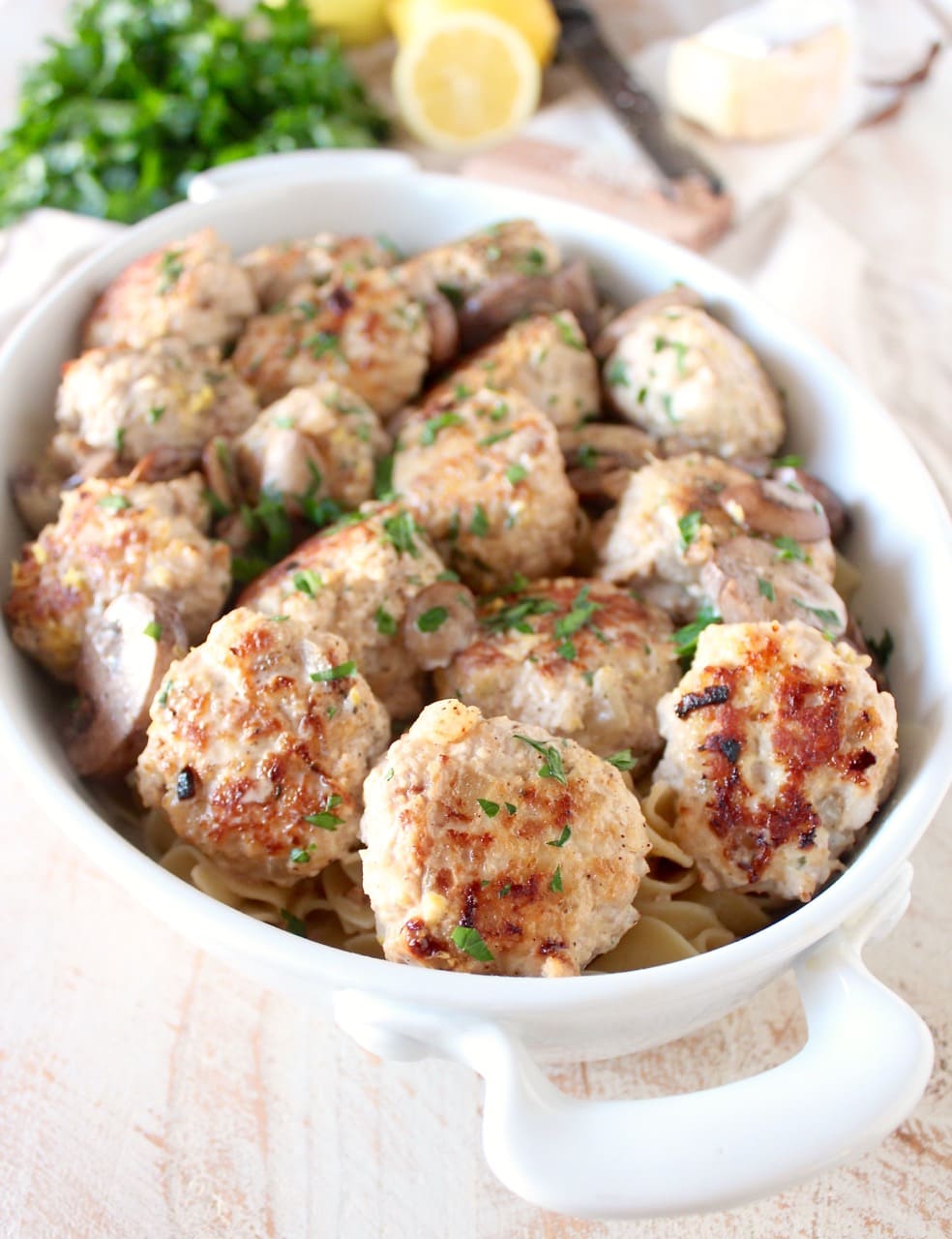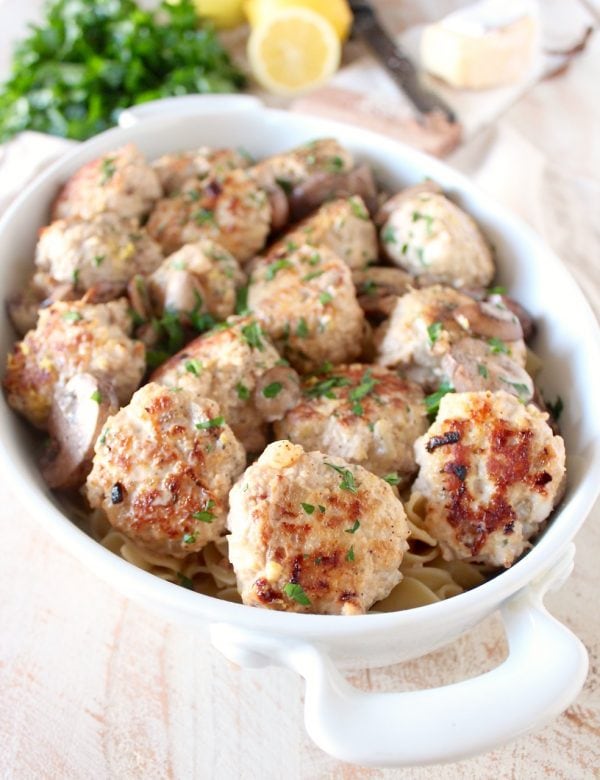 We love meatballs around our house! From Thai Peanut Turkey Meatballs served over rice, to Buffalo Honey Mustard Meatballs for gameday, to One Pot German Meatballs & Potatoes for an easy meal, there's no shortage of meatball meals in our house!
One of my tricks for creating the perfect meatball is to combine two different meats. For this recreation of chicken marsala, I made pork and chicken meatballs. When using a lean protein like ground chicken breast, you want to combine it with a protein with a slightly higher fat content, like ground pork or beef.