Cheesy mashed potatoes are combined with peppers, chilies & spices. This delicious & easy recipe for Mexican Potatoes is the perfect side dish for your next fiesta!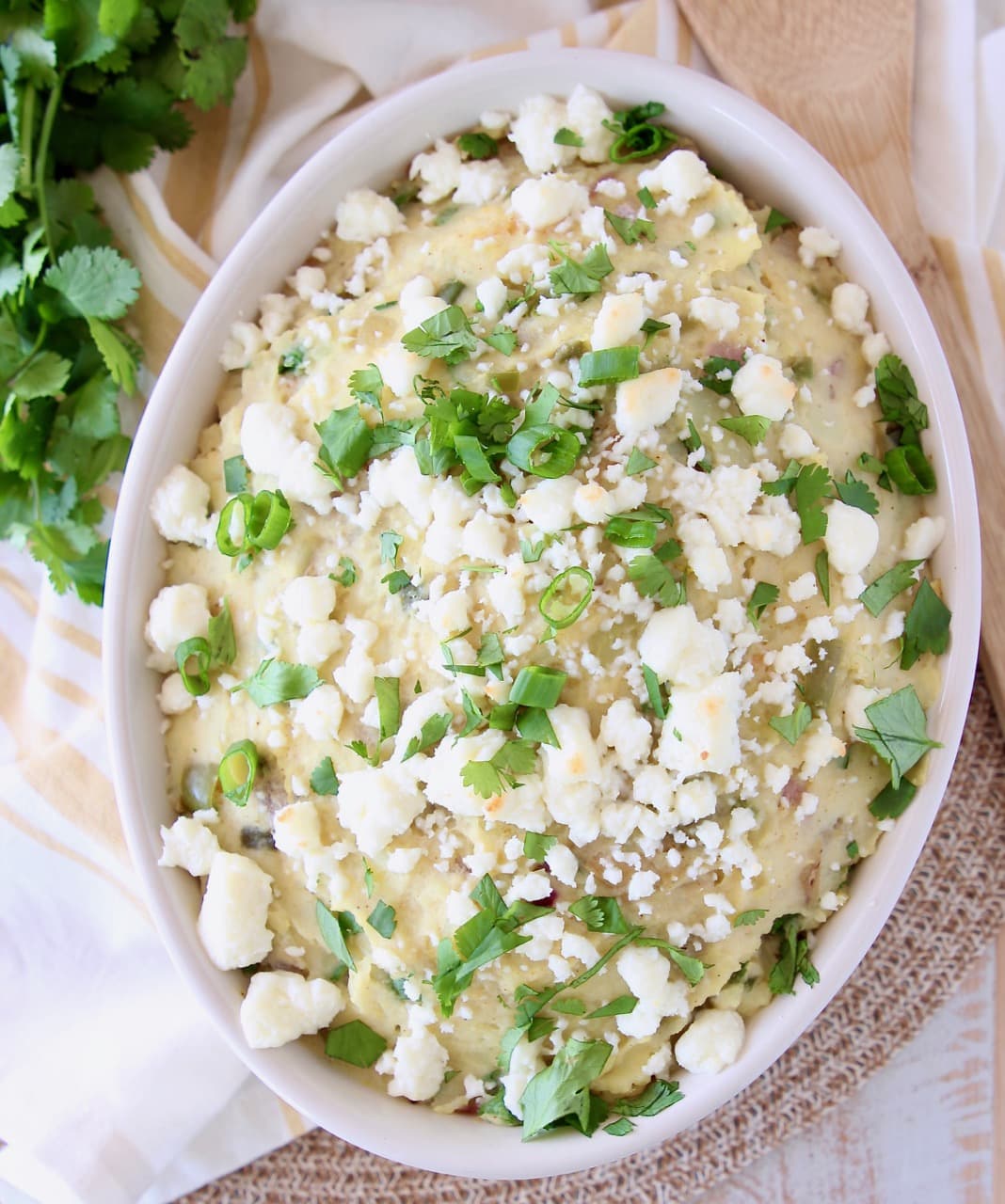 I love potatoes, Blue Cheese Mashed Potatoes, Chipotle Chili Stuffed Sweet Potatoes, Crispy Cast Iron Potatoes. No matter how you serve them, potatoes are one of my favorite veggies!
While making a Mexican Meatloaf to celebrate my Dad's birthday in 2012, I decided that I needed the perfect potato recipe to accompany the meatloaf.
I was inspired by one of my favorite Oklahoma Mexican food restaurants, Ted's Escondido, to make these Mexican Potatoes. On their menu, they're called "Pappas Mexicanos" and they're described as a delicious combination of potatoes, cream, onions and spices.
I knew that they would be the perfect side dish for the Mexican Meatloaf. So I created my own version at home!
These Mexican Potatoes have been a staple at my house ever since! I still love serving them with the meatloaf, but they're also the perfect side dish for a number of Mexican recipes.
Serve Slow Cooked Beef Barbacoa over these mashed potatoes for a seriously scrumptious meal! Or serve them as a side on Taco Tuesday. They're great with Chipotle Honey Pulled Pork Tacos or Vegan Grilled Veggie Tacos!