Ground beef and spicy chorizo are combined in these grilled nacho sliders that are topped with queso dip, salsa and jalapeños!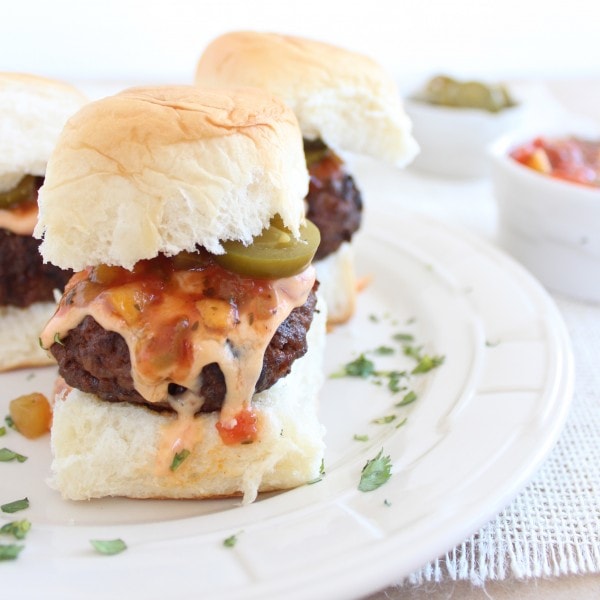 Being born and raised an Oklahoma girl, there's not much I love more than a cheeseburger and queso dip.
In Oklahoma if you order queso, you're basically ordering a nacho cheese dip. I found out very quickly when I moved to San Diego that California Mexican restaurants consider queso something totally different.