This gluten free Nacho Casserole recipe contains layers of scrumptious ingredients, like sausage, jalapenos, tortillas and cheese in a quick & easy recipe!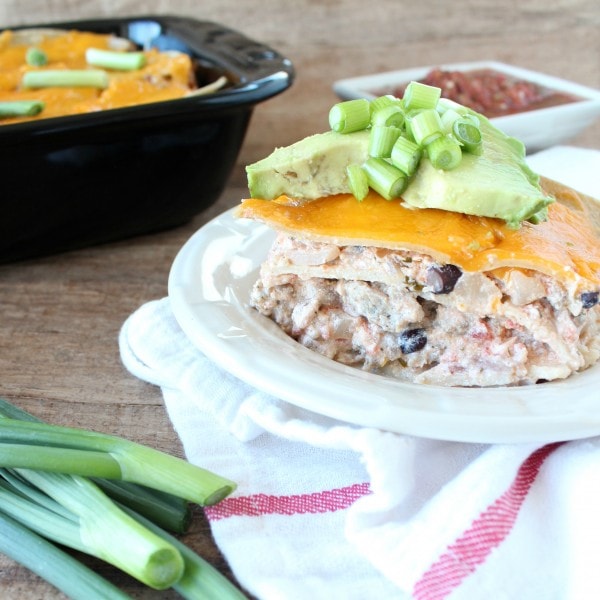 I throw a lot of parties. Let's be honest, I write a food blog for a living and love to play hostess so throwing parties is kind of my thing.
Twice a year my parties are taken to another level. Once at my Christmas/Birthday Cocktail Party, then again 2 months later at my annual Super Bowl Party.
For this years Super Bowl Party I decided to create a "Taco Bar" and serve four crock pots filled with delicious taco fillings including Buffalo Chicken, Chipotle Honey Pulled Pork, Vegetarian Fajita and Pineapple Sriracha Tri Tip.