This recipe for Pasta Fagioli soup is a delicious, gluten free copycat of the Olive Garden favorite. It's easily made in a slow cooker or Instant Pot!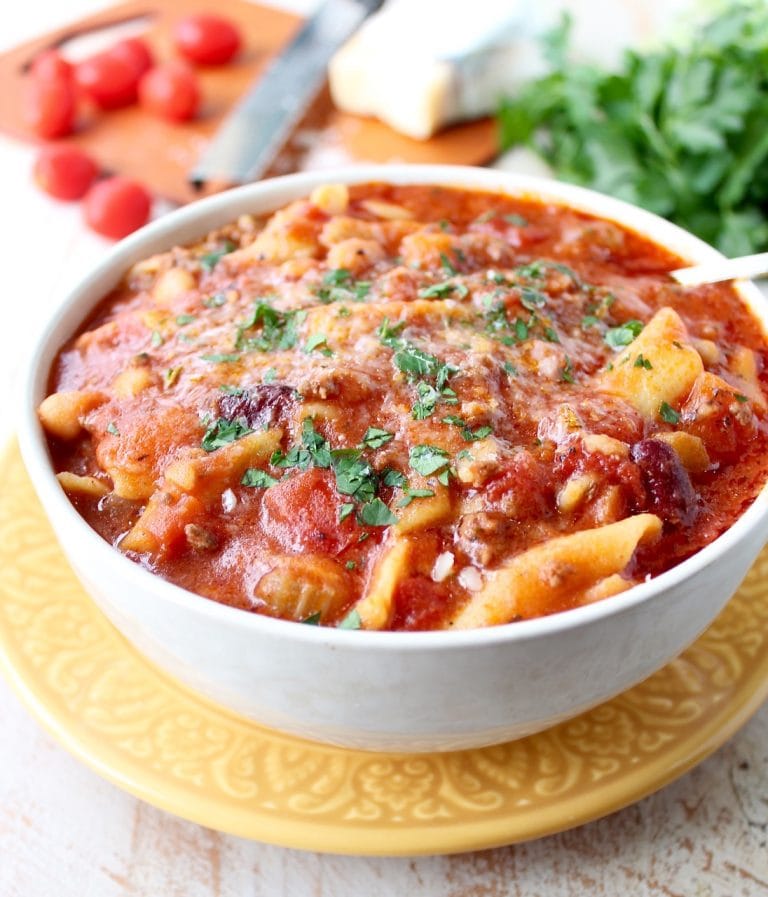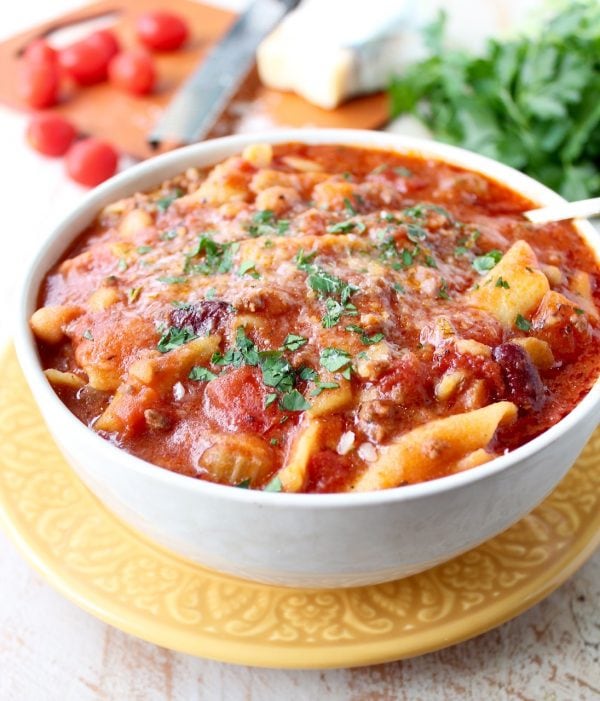 Growing up in Oklahoma, we'd drive to "the city" AKA Oklahoma City to go to Olive Garden on special occasions. (Because we fancy like that! 😉 ) My favorite thing was their pasta fagioli soup and breadsticks.
The soup name translates to  "pasta and beans", which means it's usually not gluten free. If you switch out traditional pasta for gluten free pasta, then you've got a delicious gluten free spin on a classic Italian soup!