This easy pizza recipe is topped with pancetta & pears, a delicious combination of salty & sweet, perfect for dinner any night of the week!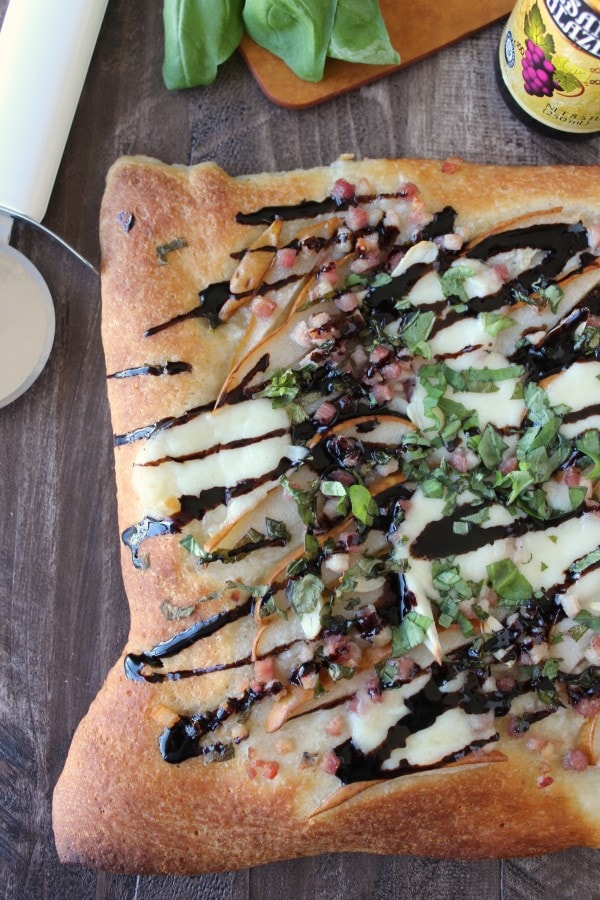 On my adventure to Seattle back in August, I ate at a great little pizza spot called Serious Pie on Pike Street.
Their special of the day was Pancetta Pear Pizza. It sounded delicious, so I gave it a try! And delicious it was!
Of course, I had to come home and recreate the recipe. Today I'm sharing my version of their serious-ly delicious pie!