The Best Greek Turkey Taco Recipe combines Greek spiced ground turkey with an easy cucumber tomato salsa and feta cheese in warm pita bread for a delicious, quick and healthy dinner, made in just 29 minutes!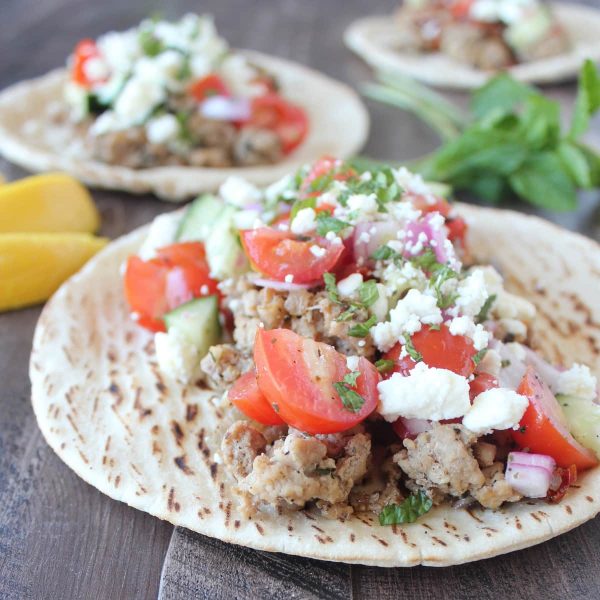 When it comes to tacos, I've yet to meet one that I don't like!
Whether it's Tacos Al Pastor, Beef Barbacoa Tacos, Korean BBQ Chicken Tacos or Chipotle Honey Pulled Pork Tacos, they all make my mouth water, stomach growl and heart pitter patter from the happiness that tacos bring into my life!