In this recipe, a pork shoulder is slow cooked in herbs & spices, then shredded & pan fried to give it that delicious, crispy carnitas texture!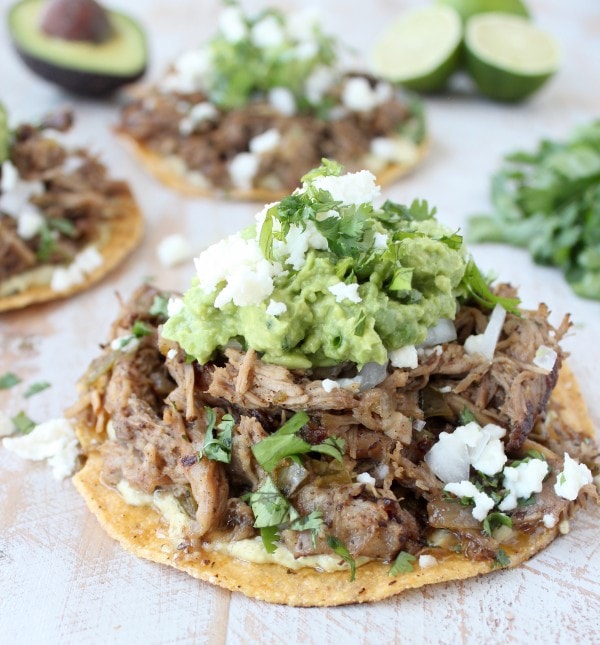 Is there really anything better than Fridays in the summer? How about Fridays in the summer that also include Carnitas Tostadas?! Yes, those Fridays are the best Fridays & that Friday is today!
Could I mention the word Friday anymore? Friday Friday Friday! Yes, I'm super excited that it's Friday and I'm super excited for beach picnics this weekend and catching up with friends and enjoying the super lovely summer we're having in San Diego, all with a side of Carnitas Tostadas!