Thai coconut soup is deliciously flavorful & easy to make in just 29 minutes! In this recipe, I added chicken potstickers for a fun twist on classic Tom Kha soup!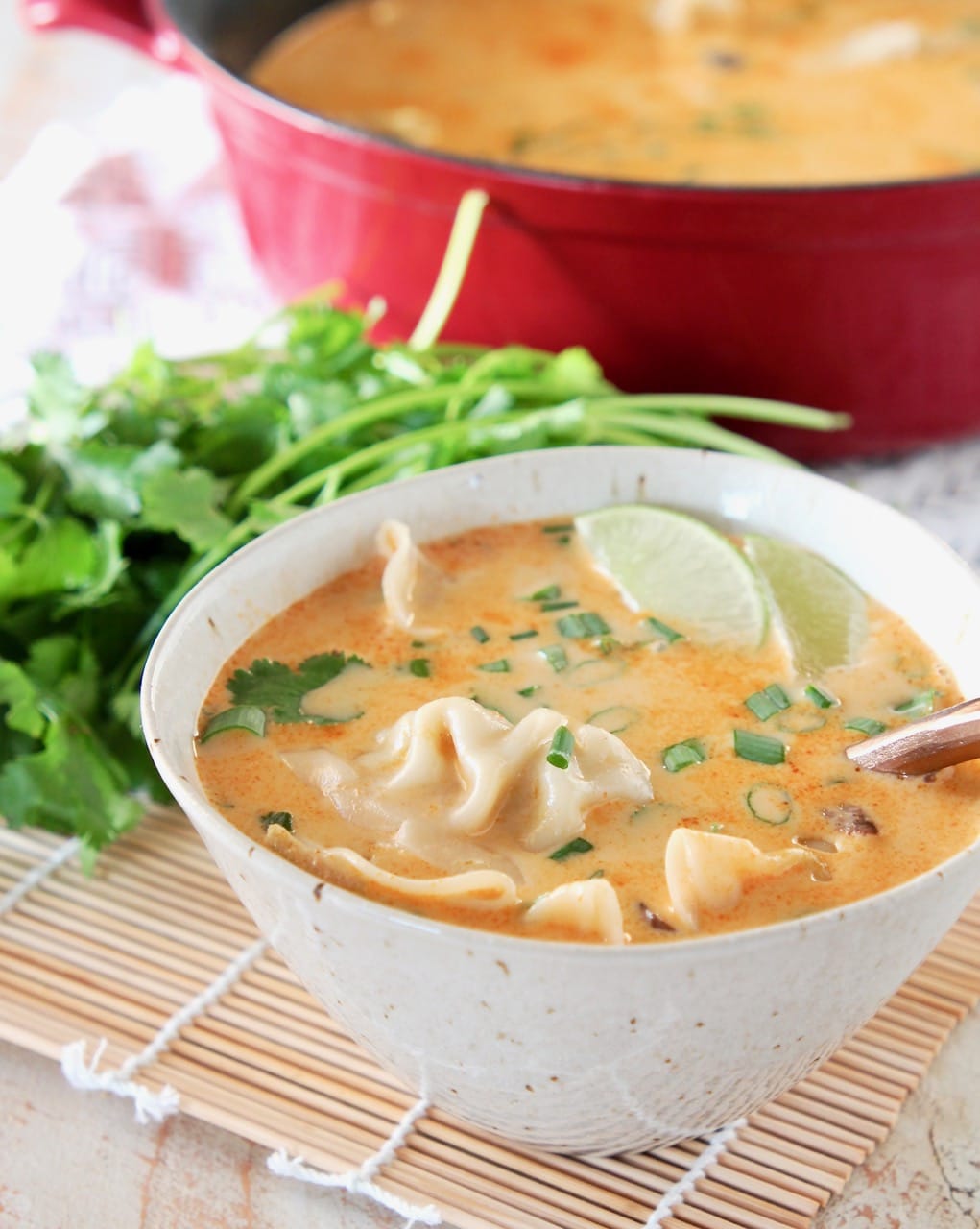 I'm all about combining two things I love into one dish!
Thai peanut sauce and roasted sweet potatoes, tomato basil bruschetta and grilled chicken, and now Thai coconut soup and potstickers!
Whenever we go out for dinner, there's an 8 out of 10 chance I'm going to try to convince Kurt to go to Koon Thai. It's my favorite Thai restaurant and one of my overall favorite restaurants in San Diego!
They make the most delicious pan fried roti bread, curries and noodle dishes. They also make the best Tom Kha soup I've ever had! After our last visit, I decided it was time to try making my own Tom Kha soup at home.
What is Tom Kha Soup?
Tom Kha soup is a Thai coconut soup. It's made with coconut milk, lemongrass, Thai chili peppers, cilantro, mushrooms, fish sauce and lime juice. While it's typically made with chicken, you can also find versions with shrimp, pork or tofu.
What is the difference between Tom Kha and Tom Yum Soup?
Tom Yum Soup is made with a base of boiled meat, such as shrimp or pork, water and herbs. It is sour and spicy in flavor. Tom Kha Soup is made with a coconut milk base and is more sweet and spicy in flavor, than sour.