Fresh lemons and strawberries are mixed with bubbly prosecco for a refreshing prosecco sangria recipe. It's perfect for spring and summer!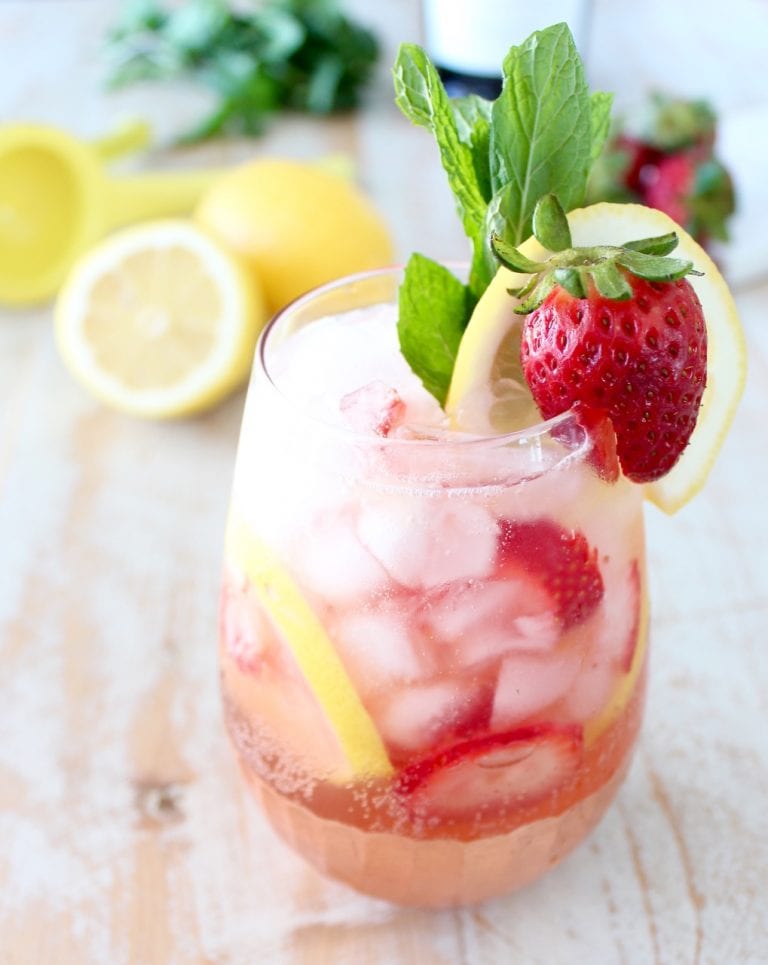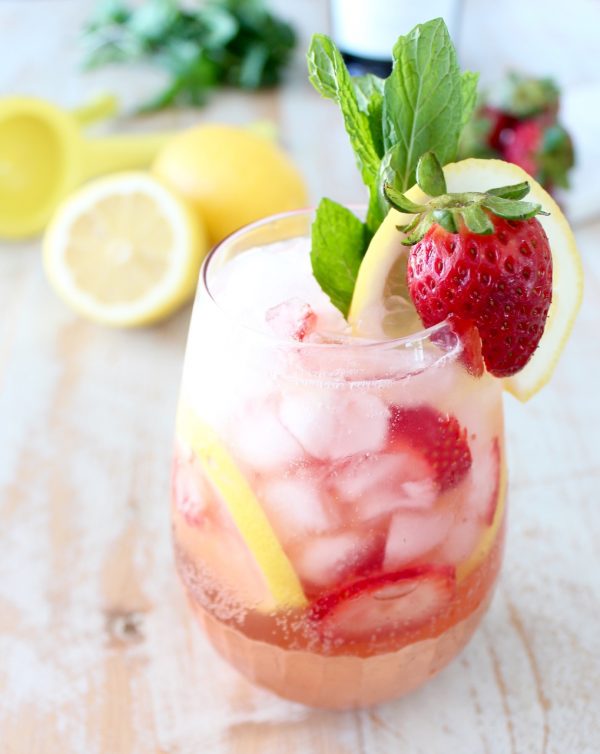 If you follow me on Instagram, Twitter or Facebook, there's a great chance you've heard me talk about, take pictures at or check in to Queenstown Public House. It's my "Cheers" if you will. My neighborhood bar where "everybody knows my name." But literally, I've been asked if I work there because people see me there so often!
It's a gem and I'm a creature of habit. What can I say? I find something I love, I stick with it.
One of the things that keeps me coming back time and time again is their Prosecco Mint Sangria. It's amazing.  So amazing that I decided to re-create it at home last weekend and share my version with you all!