Roasted poblano peppers, grilled corn & spices are combined in this simple, delicious, vegan and gluten free corn salsa recipe.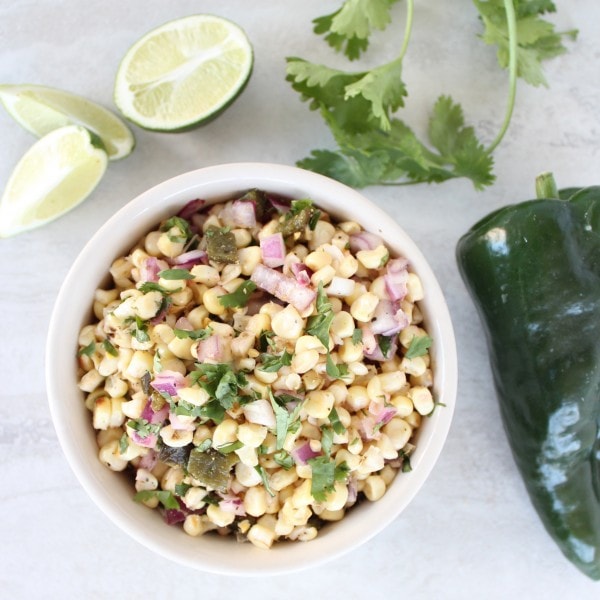 Remember that time I made a simple salsa to put on top of a taco and the salsa ended up being totally amazing?
Well, you probably don't, because that time was yesterday and you're just hearing about it for the first time, but after this post you totally will!