Shepherds pie is given a healthy, gluten free, fall twist, topped with a combination of sweet potatoes & pumpkin, filled with lean ground turkey & veggies.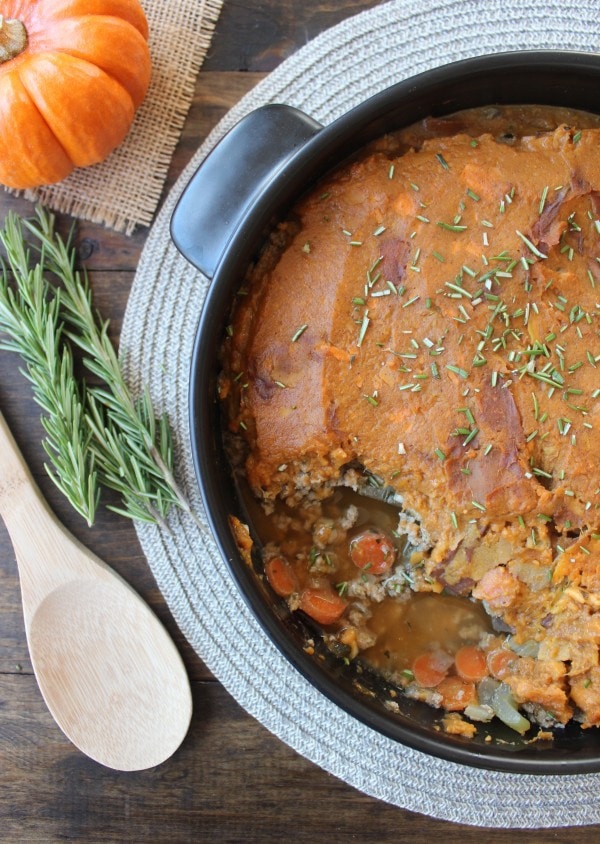 You know when you're about to leave on vacation and you pretty much have no ambition to do anything except for leave on vacation?
Me. Right now.
I'm heading to Arizona tonight for a mini-vaca to celebrate a friends birthday and Halloween. I love my weekends in AZ because I get to see great friends, relax and most importantly, eat Jimmy & Joes Pizza.
If you live in the Phoenix area and haven't been yet, run, don't walk to JJP and get a serious slice.  If you're there this weekend you'll probably see me. I'll be the little girl, hiding in the corner surrounded by pizza and boneless wings!