On the One Year Anniversary of the blog I made the announcement that I would be adding "Chopped Challenge Thursdays" and "Single Sundays" to the site.
While "Chopped Challenge Thursdays" have been going strong, "Single Sundays" have yet to make an appearance on the blog.  I blame this on the fact that I cook like an Italian grandma (meals for 6 or more people!) and I've been busy, busy, busy!
But never fear, Single Sundays are here!
This week I whipped up a dish that was quick, delicious and easily prepared for one!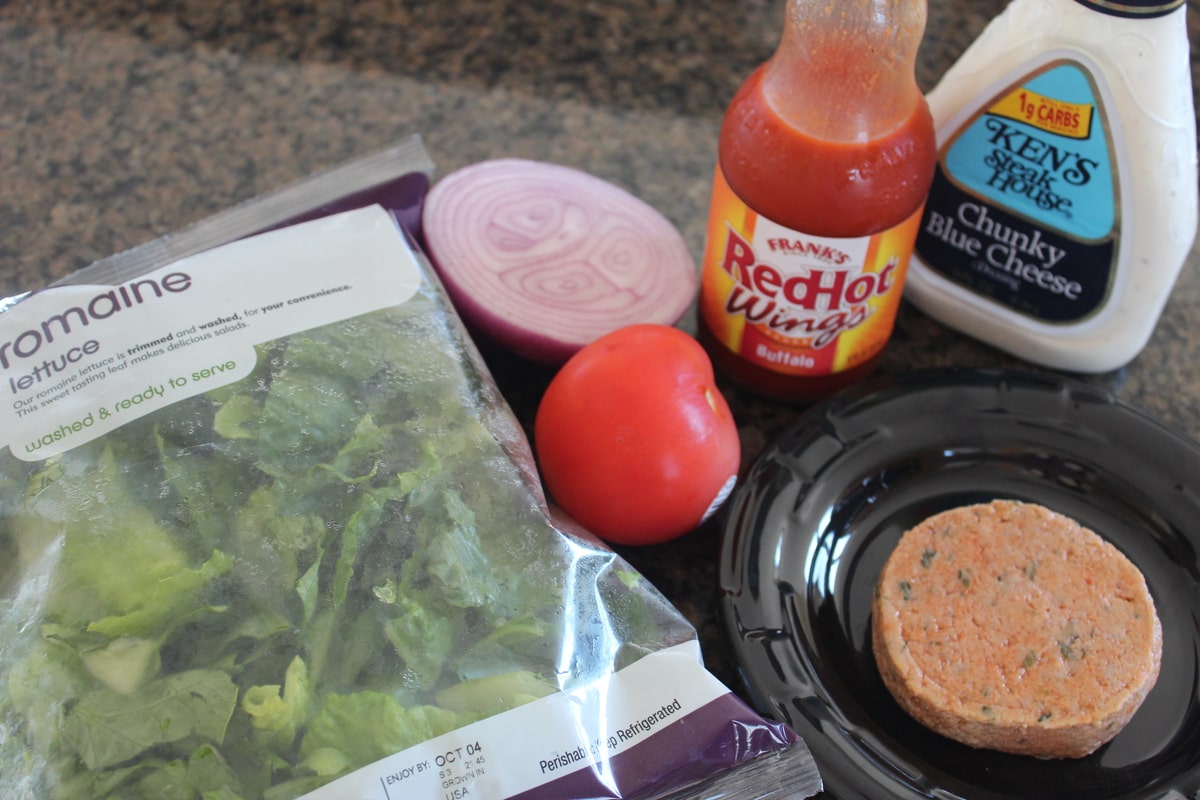 Prep Time: 4 minutes
Cook Time: 6 minutes
Ingredients (serves 1)
1 salmon burger
2 tbsp buffalo sauce
1 cup romaine lettuce
1/4 sliced red onion
1/2 tomato (chopped)
1 tbsp blue cheese dressing
Place the salmon burger in a small skillet over medium heat and cook for 3-4 minutes.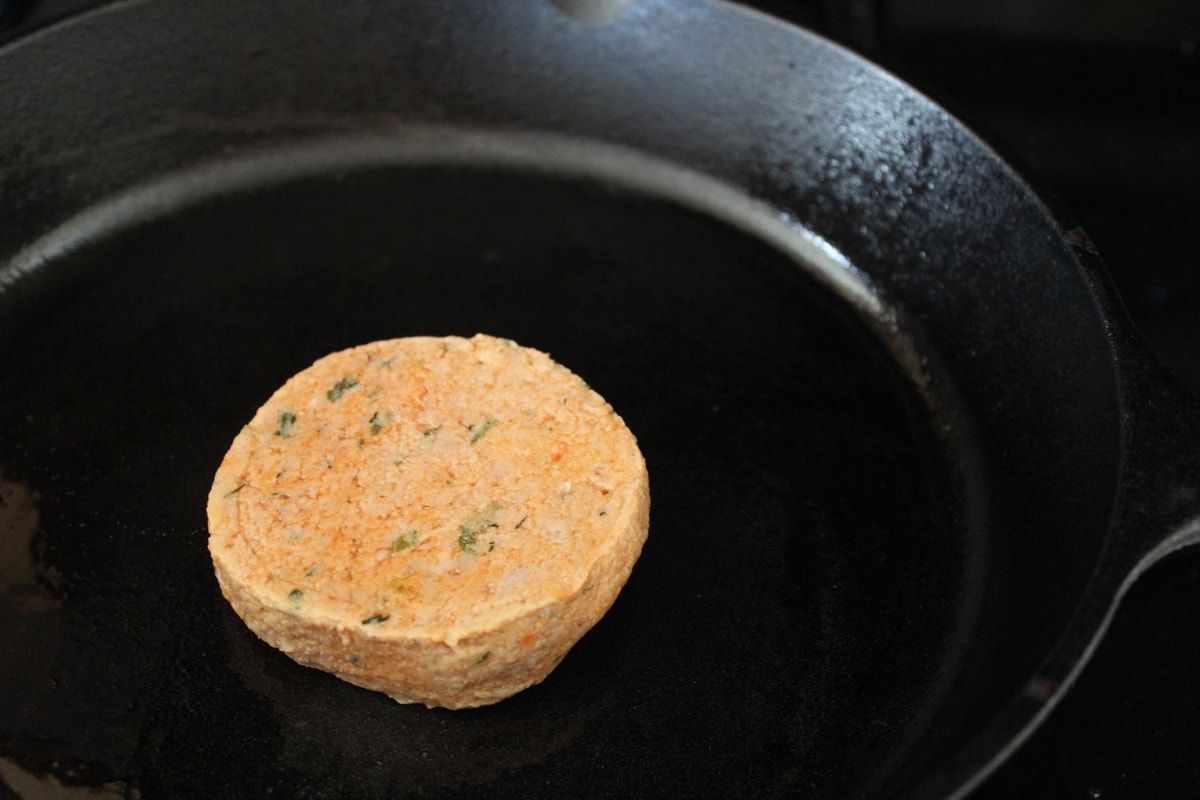 Flip the burger and brush with half of the buffalo sauce.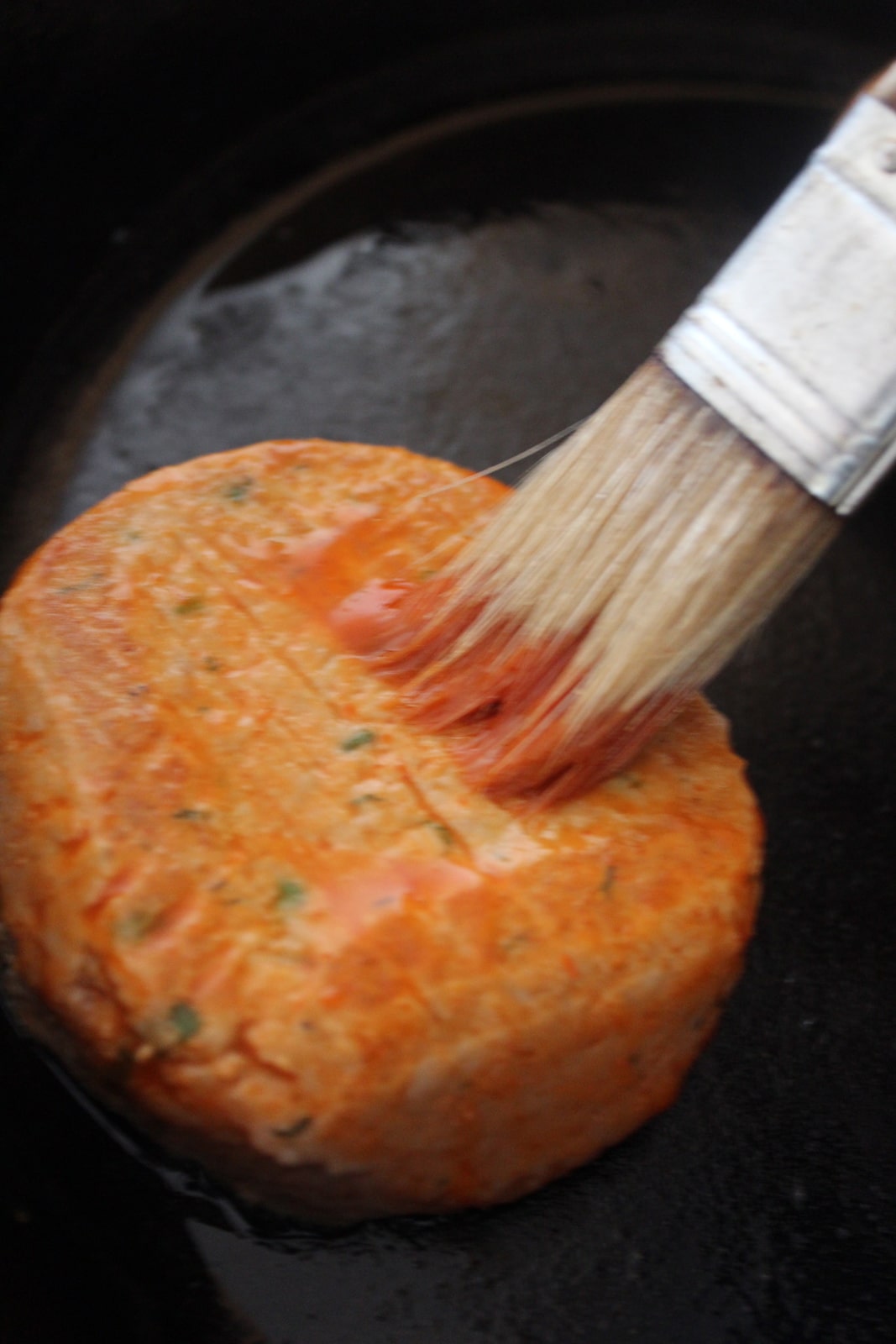 Cook for 3-4 minutes then flip again and brush with the remaining buffalo sauce.
Remove from the heat and prepare the salad by combining the lettuce, tomatoes and onion.
Toss with the blue cheese dressing then place the salad mixture on a plate.
Top with the salmon burger and dig in!
This makes for the perfect lunch or dinner for one filled with Omega 3 "happy" fatty acids from the salmon!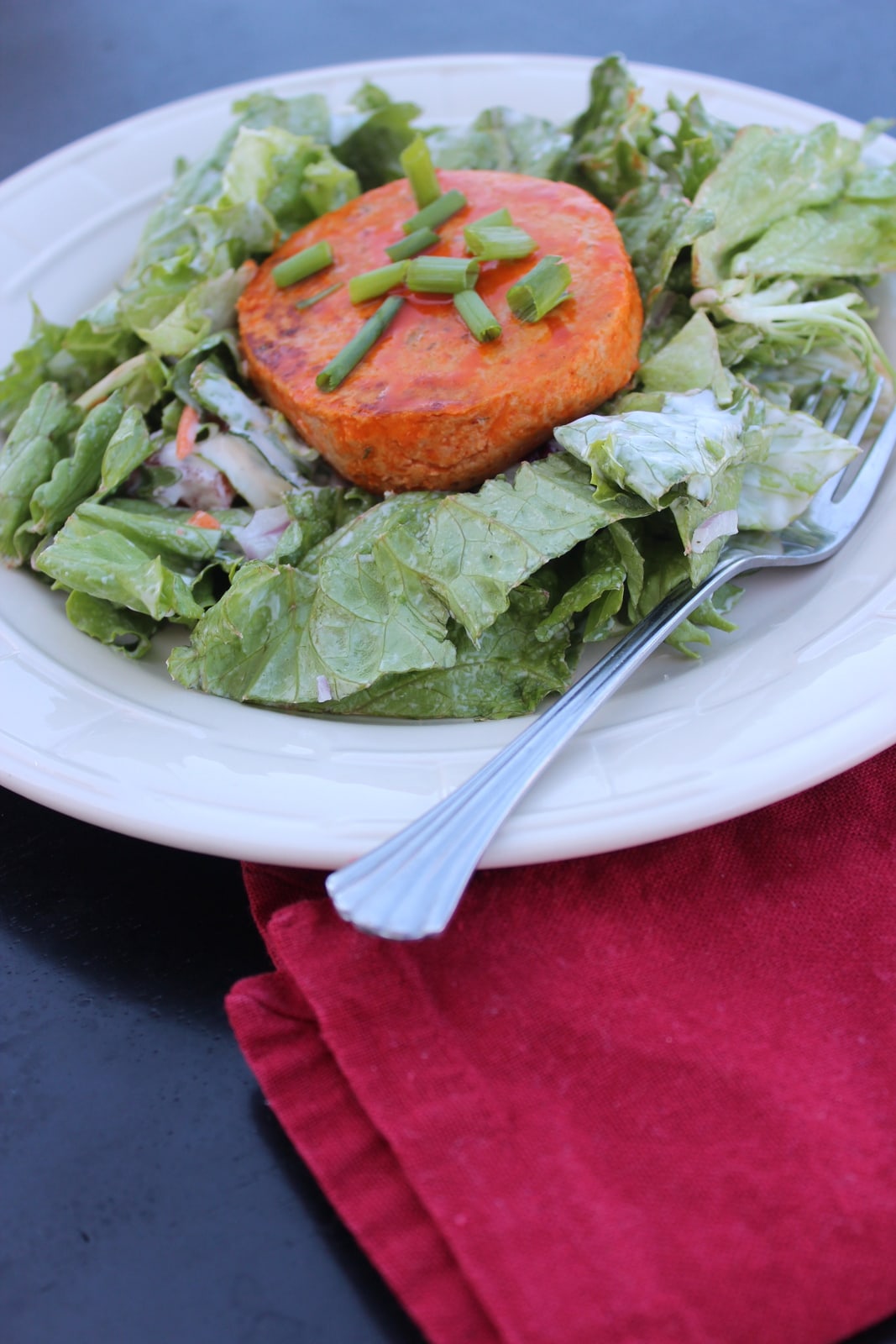 Salmon burgers can be found fresh or frozen in most major grocery stores.