This gluten free & vegan blueberry avocado smoothie recipe combines ingredients that help firm the skin and offset the free radical aging process!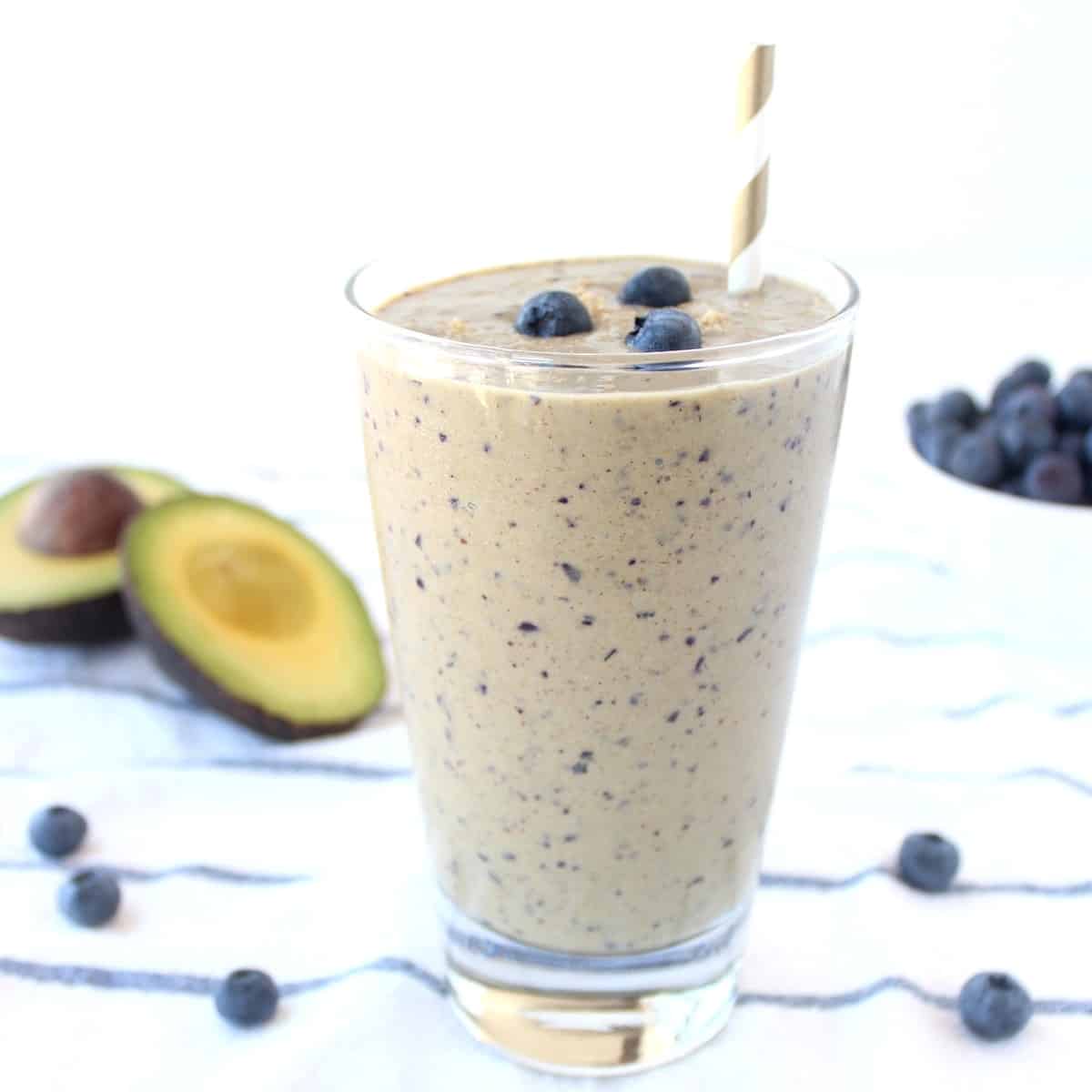 When it comes to getting a little older day by day, working a little harder day by day and sleeping a little less day by day, I need a little help when it comes to keeping my skin looking young, fresh and wrinkle-free (and I'm pretty sure I'm not alone on this!)
On a recent visit to see my beautiful, talented and super sweet esthetician, Elizabeth Rabena, I asked her about things I could do to improve those annoying circles under my eyes. Seriously it's like one day I woke up and was no longer 22, how did that happen? Haha!
She recommended incorporating more turmeric in my diet to help with the dark circles.