Mushrooms, garlic and parmesan are combined in this simple, vegetarian and gluten free spinach pesto pasta recipe, perfect for lunch or dinner!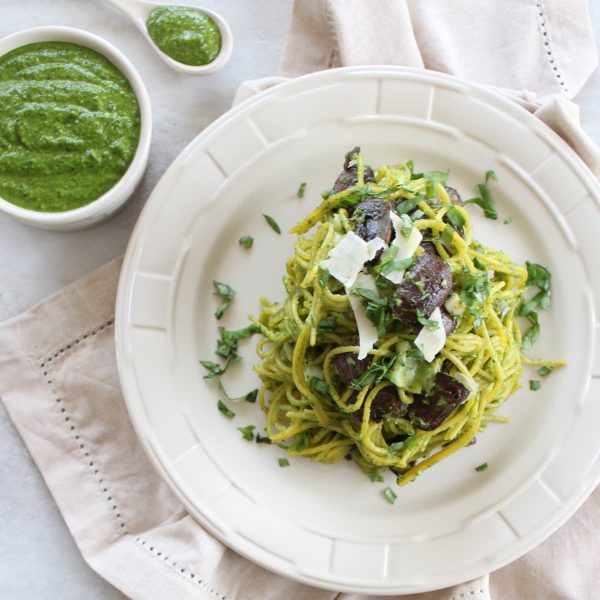 Am I the only one that goes on total food kicks on a regular basis?  For example, I've been putting mushrooms in everything lately, basically my prerequisite for making a dish is that I can add mushrooms to it!
Pizza, pasta, omelets, skewers, you name it, I've been adding mushrooms to it for the last few weeks!