This strawberry smoothie is boosted with protein from both almond milk and almond butter and naturally sweet from raw honey and strawberries.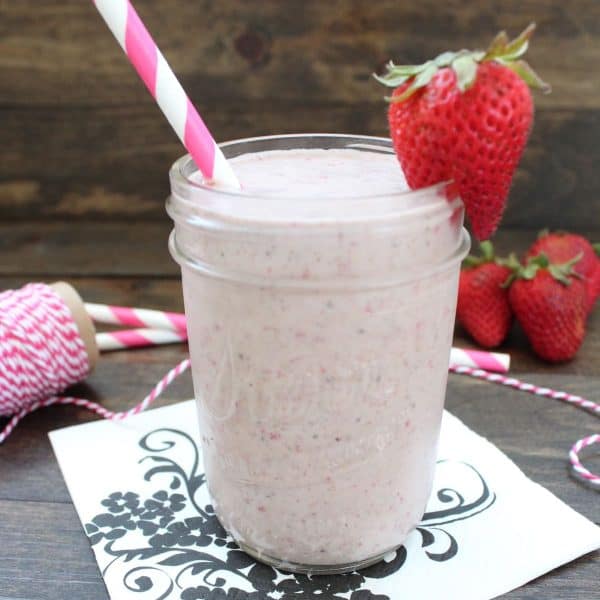 OMG I can't believe the beginning of May will be here this week! It's about this time each year when I realize that it's almost pool/lake/beach season and I have been lagging on my running for the last few months.
Time to step up the work outs and finish them off with a delicious, healthy, protein packed smoothie!