Instead of tortillas, these gluten free enchiladas are made with enchilada spiced ground beef stuffed in roasted poblano peppers & covered in red sauce.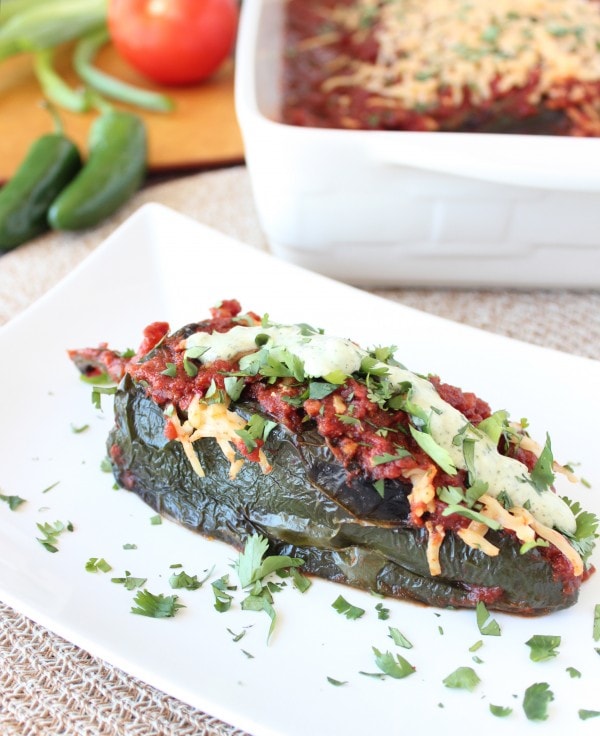 I've been wanting to make a new stuffed pepper recipe for a while now, and last week, it finally happened!
I decided to make Stuffed Pepper Enchiladas, subbing tortillas for roasted poblano peppers. This is a great way to make enchiladas gluten-free and healthier!