Mashed sweet potatoes and ricotta cheese make up a flavorful, creamy filling in this recipe for vegetarian stuffed shells!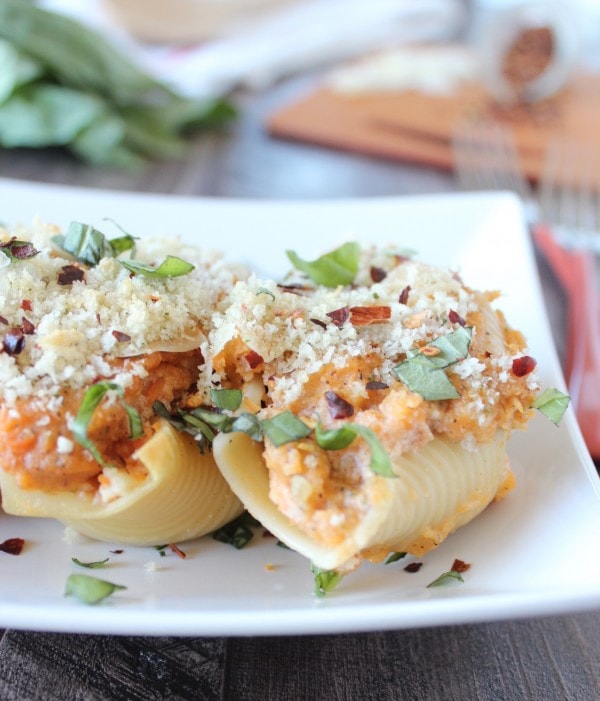 When brainstorming new recipe ideas for the blog, pasta is always a go-to favorite. My thought process is basically, "how can I make lasagna, manicotti or stuffed shells just a little bit different so that I can eat them over and over again?" 😉
While I've posted recipes for Mediterranean Stuffed Shells, Mexican Stuffed Shells & Buffalo Chicken Alfredo Stuffed Shells on the blog, I've never posted a vegetarian stuffed shells recipe. That is until today!