This Chili Roasted Sweet Potato & Cranberry Salad recipe combines sweet, savory & tart ingredients to make the most flavorful vegetarian salad ever!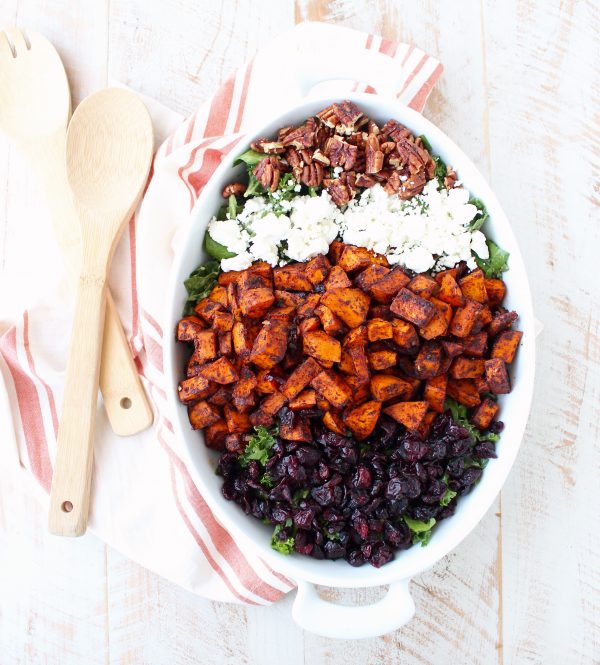 The first day of "Thanksgiving Week" on the blog is here, and I couldn't be more excited!
This week's lineup includes:
All of these recipes are twists on Thanksgiving classics passed down from generations of Bond ladies!