This healthy, vegan and gluten free Green Tahini Sauce Recipe is perfect for topping buddha bowls, chicken and fish, or serve it as a dip with veggies!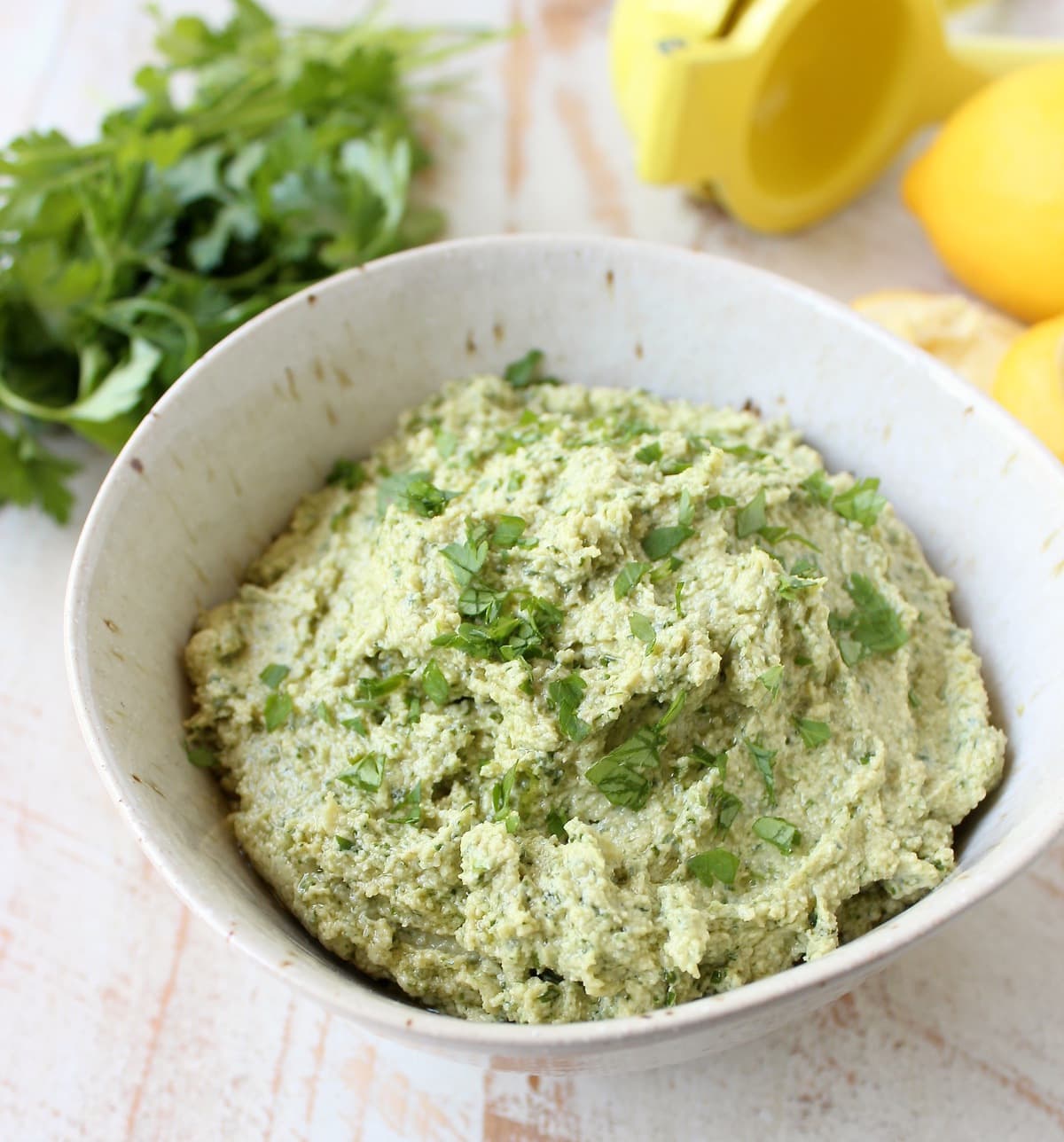 Trader Joe's Green Tahini Sauce and dip, a delicious and healthy staple on my Trader Joe's shopping list that has magically disappeared from my local store. Say what?! I know, the travesty is real y'all!
I went to pick up a tub of this delicious sauce last week to top my Grilled Veggie Green Buddha Bowls and there was none to be found. It's slot in the refrigerator section wasn't even there anymore. Could this be another delicious Trader Joe's product gone into retirement? I don't know, but just in case, I'm now prepared to make my own at home!
Luckily, this green tahini sauce is so easy to make at home!