This easy naan pizza recipe is made in under 30 minutes with Thai peanut chicken, red onion, pineapple & mozzarella for a delicious combination of flavors!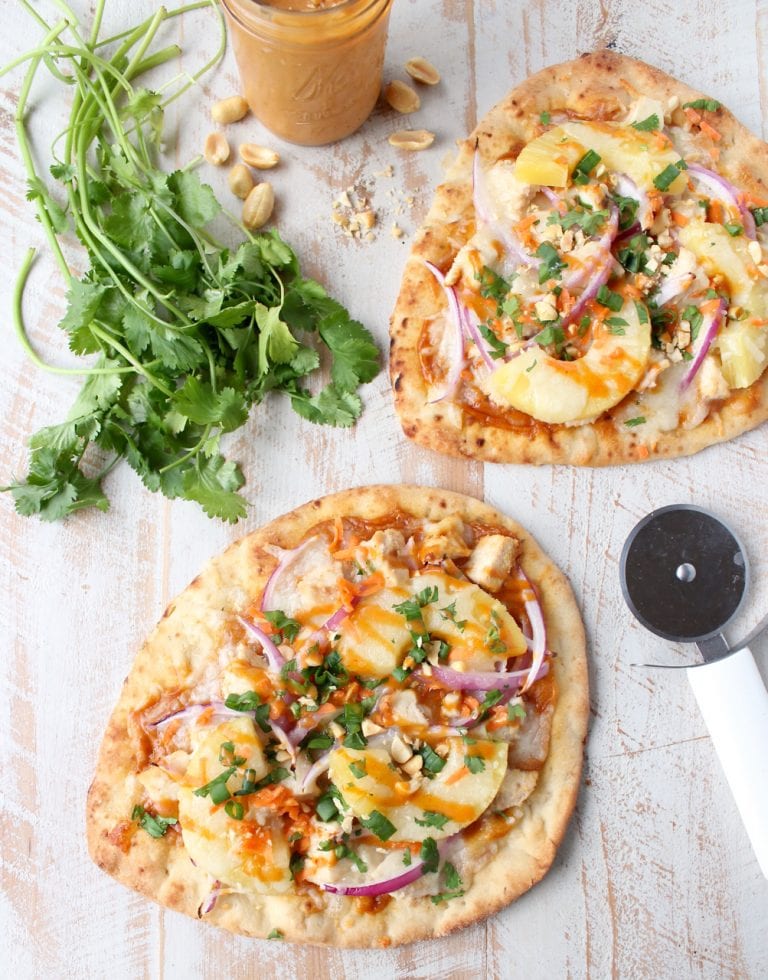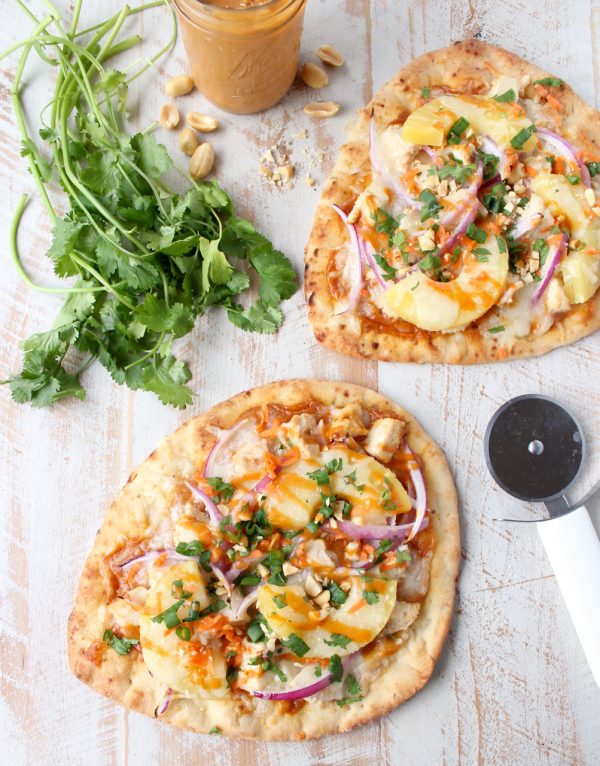 Naan, naan, naan, I seriously can't get enough naan in my life!
From La-Naan-A (yes, that's lasagna made with garlic naan – life changing!), to Indian Naan Tacos, to Naan Pizza Rolls, I will pretty much find any way I can to eat more of this delicious Indian Flatbread!