Fresh homemade Walnut Sage Pesto is easy to make in just 5 minutes. This recipe is vegan, paleo & whole 30 approved, making it a healthy & flavorful choice!
This pesto is delicious on pasta, grilled chicken, sweet potato skins or roasted green beans!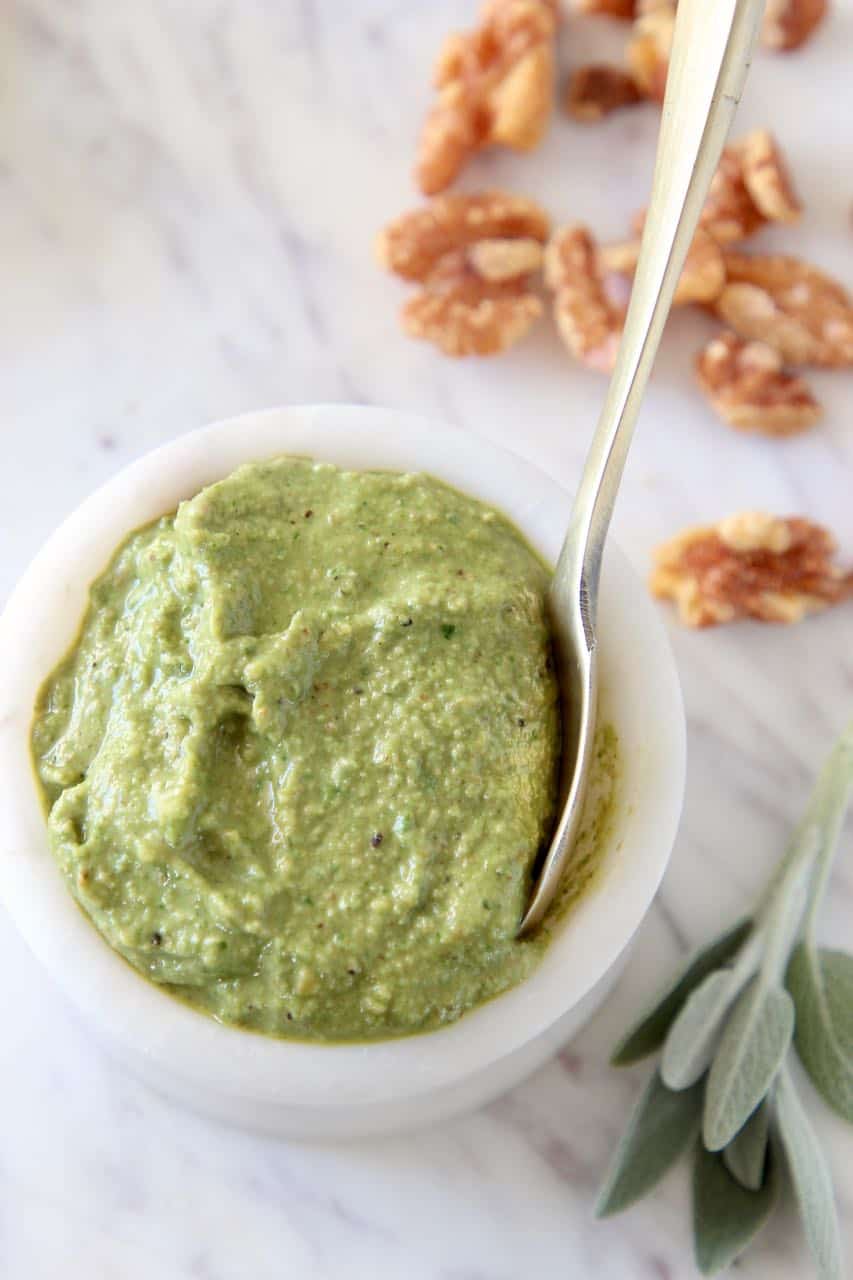 Some people know me as "The Queen of Buffalo Sauce", but I think my title should probably be changed to simply, "The Queen of Sauce".
I love sauces in every flavor, texture and temperature! I love hot sauces, cold sauces, spicy sauces, sweet sauces. Let's just say, I'm a big fan of getting saucy!
One of my favorite Italian sauces is pesto. Over the years I've made 8 different types of pesto on the blog, ranging from classic to unique. Let's take a quick walk down memory lane and take a look at these 8 tasty pesto recipes!
Walnut Sage Pesto
This Walnut Sage Pesto is special because it's not made with cheese. This is what makes it dairy free, paleo and whole 30 approved.
The flavor of sage will always remind me of fall and Thanksgiving. This is why I like to pair this pesto with fall vegetables like sweet potatoes, squash and green beans. But it really is a delicious pesto to eat year-round on chicken, fish or your favorite roasted veggies!
It's so easy to make a batch of this sage pesto in just 5 minutes. Freeze whatever you don't use within a week, then you'll always have fresh pesto on hand!