Watermelon salsa is refreshing, flavorful and will be the hit of the summer! Serve it with tortilla chips for a vegan and gluten free snack or serve it over chicken, fish or tacos for a delicious meal!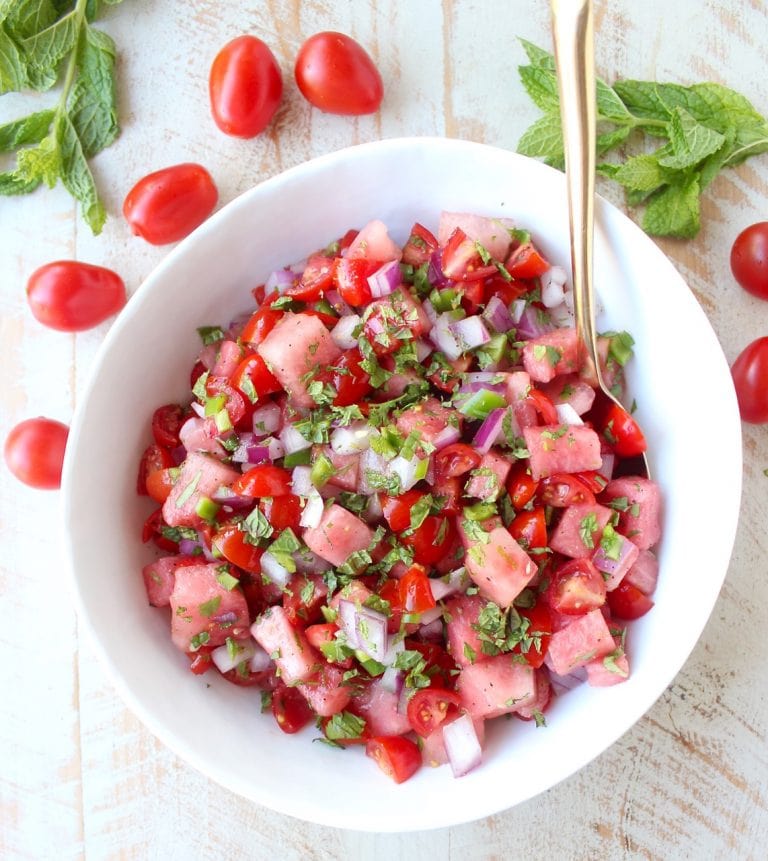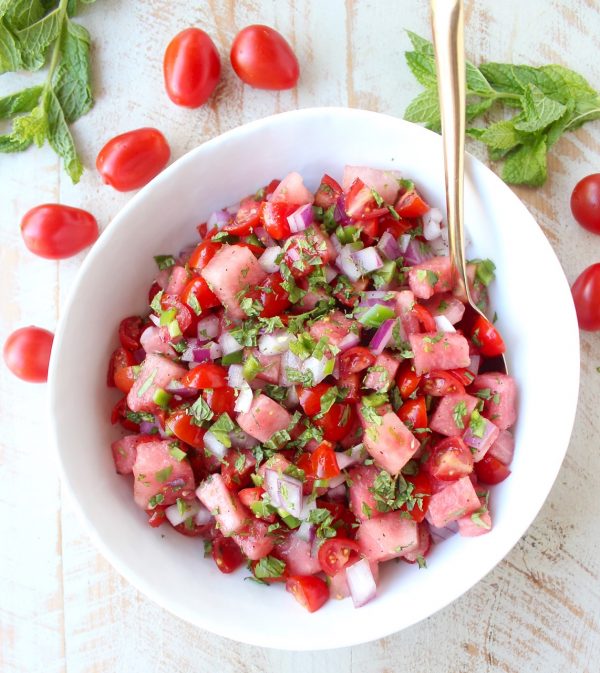 I first made this watermelon salsa in the summer of 2015 to serve on top of chorizo tostadas, but after making it too many times to count this summer as a party and picnic snack, I had to give the recipe it's own post on the blog!
I made this recipe three times 4th of July weekend and by the third time, I learned my lesson and doubled the recipe!