This healthy White Chicken Chili recipe is easy to prepare in the morning, then slow cooked all day for a deliciously warm, tasty and gluten free dinner!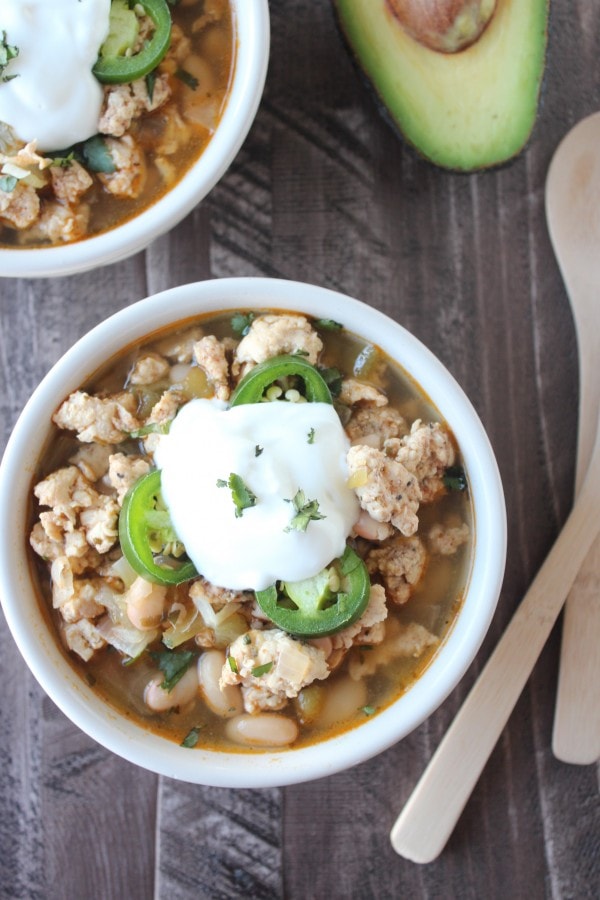 Living in San Diego, we have a very interesting view of what "cold weather" is, but last week parts of northeast San Diego actually saw SNOW, which is practically unheard of in San Diego!
On New Years Eve I flew back to San Diego after spending the holidays in Oklahoma with my family. I planned on returning home from the 19 degree temperatures of Oklahoma to 75 and sunny in San Diego. That was not quite the case.
It was definitely "San Diego cold" meaning below 50 degrees at night, which meant it was time for me to whip up something warm to eat!