Top 3 Grilling Menu Ideas for Summer Parties
This post may contain affiliate links.
Whether it's a Southern Style BBQ, Mexican Fiesta or Vegetarian Cookout, these Grilling Menu Ideas will help you throw a delicious summer party!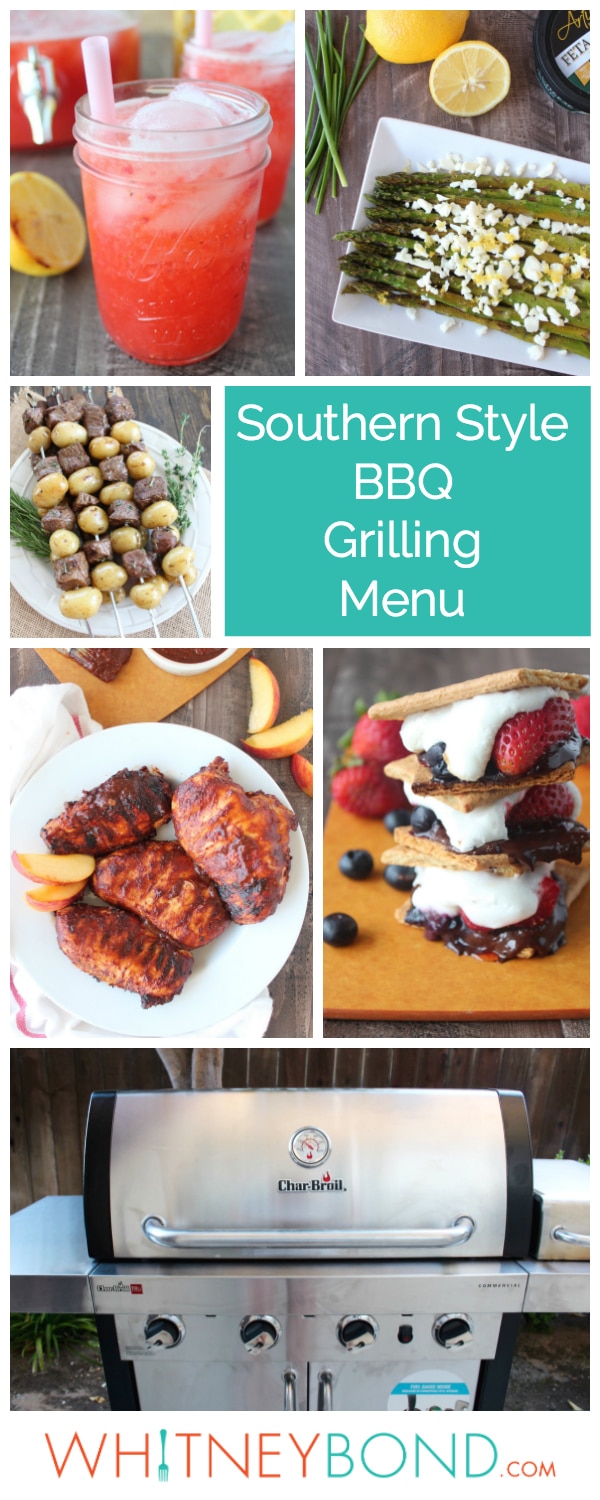 This post is sponsored by Everywhere Agency on behalf of Char-Broil; however, all thoughts and opinions expressed are my own.
With spring in the air and summer right around the corner, I couldn't wait to put my new Char-Broil Grill to work!
This grill is packed with awesome features that make grilling so easy, including even distribution of heat, technology that prevents flare-ups and a one-touch surefire electronic ignition. With these features, I feel totally comfortable loading up the grill with several recipes knowing that they'll each cook perfectly even, and my food will come out extra juicy!
To give you some ideas for how to use this awesome Char-Broil Grill at home, I've created my Top 3 Grilling Menu Ideas, starting with the Southern Style BBQ, filled with everything from lemonade (yup, grilled lemonade is a thing!) to bbq chicken, skewers, sides and dessert!
Southern Style BBQ Grilling Menu Ideas

Chipotle Lime Chicken Fajita Skewers are one of my favorite recipes to cook on the grill while entertaining friends. It was the first recipe I cooked on my new Char-Broil grill last weekend. I invited friends over and created this entire Mexican Fiesta Menu to celebrate the arrival of my new grill!
I was able to load up the grill with the skewers and corn, then join the party while the Char-Broil TRU-Infrared grill did all of the work!
This menu would also be perfect for Cinco De Mayo, which is right around the corner!
Mexican Fiesta Grilling Menu Ideas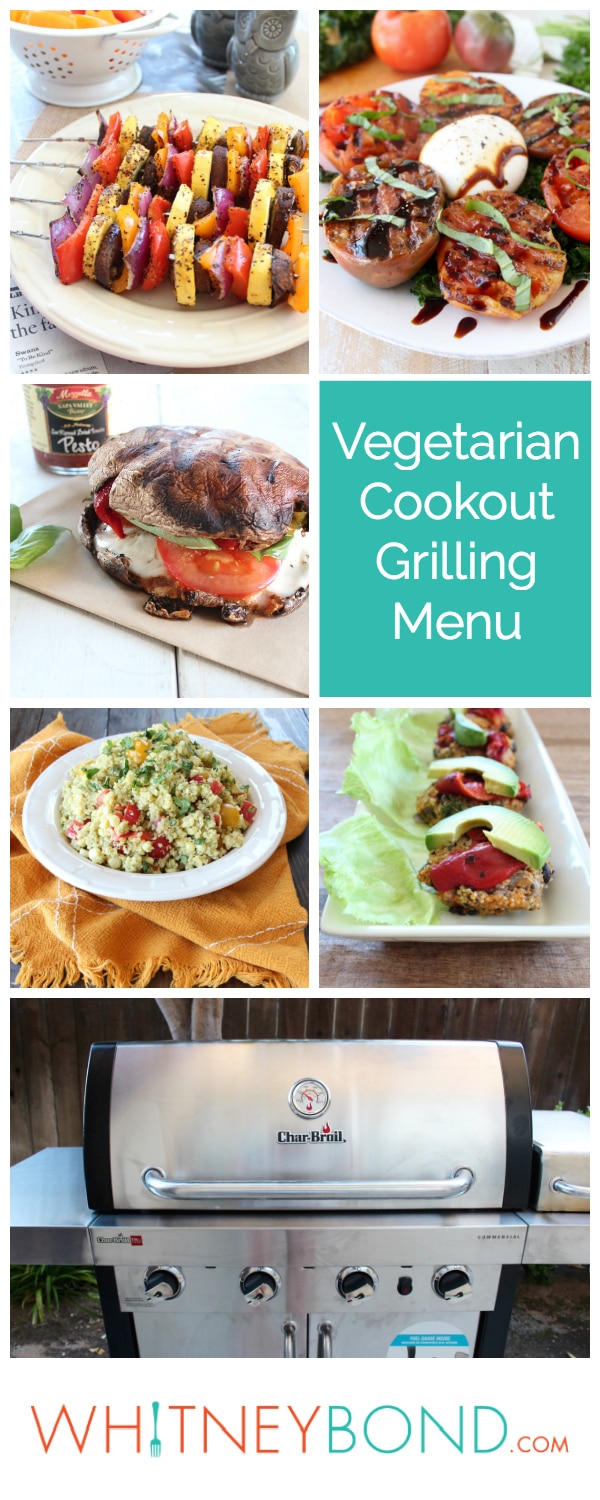 While most people immediately think of meat when grilling, vegetarians don't have to miss out on the fun! From sandwiches and burgers, to salads and skewers, it's so easy to create a delicious vegetarian cookout on the Char-Broil grill, perfect for Memorial Day, 4th of July or any Summer BBQ!
Vegetarian Cookout Grilling Menu Ideas
Which grilling menu are you going to try first? Comment below and let me know!
We are a participant in the Amazon Services LLC Associates Program, an affiliate advertising program designed to provide a means for sites to earn advertising fees by advertising and linking to amazon.com.