Arizona Taco Festival, ¡Olé!'
This post may contain affiliate links.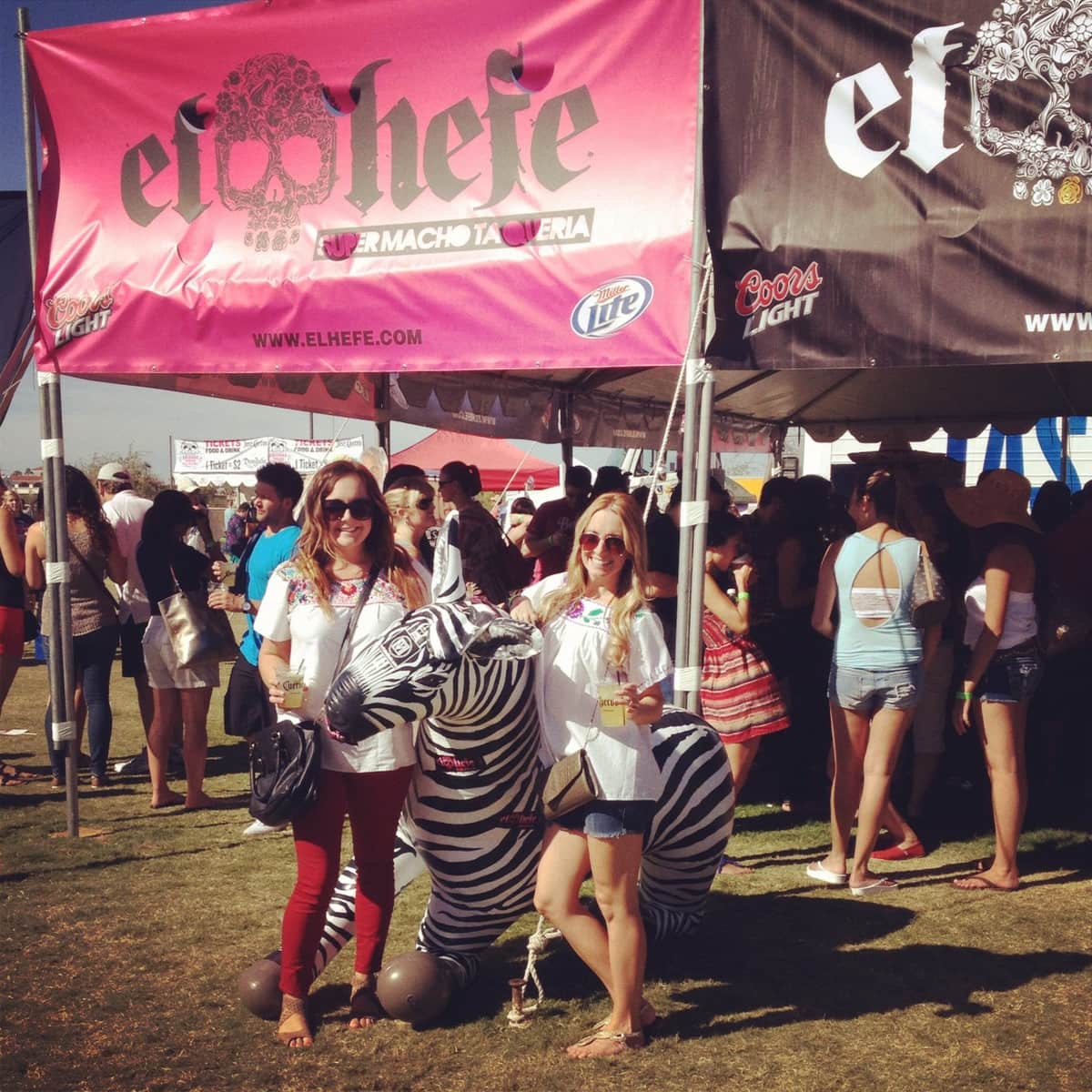 The highlight of my weekend in Phoenix was most definitely the Third Annual Arizona Taco Festival. I love nothing more than the combination of tacos, margaritas, outdoor daytime festivals… and the occasional fake mustache!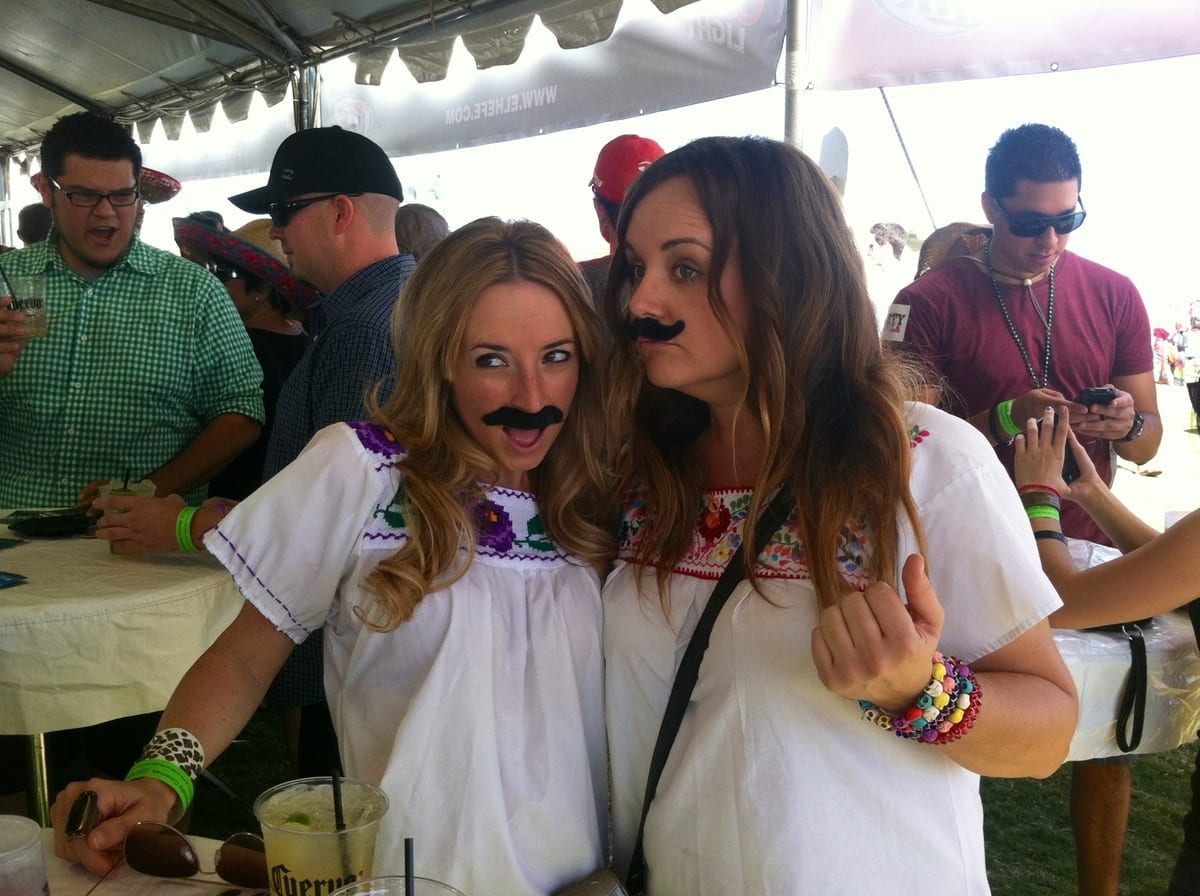 The event brought together the delicious taco makings of more than 40 local restaurants, bars and food trucks in and around Phoenix. Along with tacos came music, tequila tastings and sombreros a plenty!
This sombrero was won by a very nice man in a pepper eating contest, we found him after the contest and stole his hat… just kidding! We just borrowed it for a pic! The lovely lady modeling the hat is my friend Amy Black.
We started the day with Duck Mole Tacos topped with Guacamole and Jalapeños from El Hefe.
You know that old saying, "save the best for last", well I think we reversed it because this was my favorite taco of the day!
Although the next taco came in at a close second, it was the lobster taco from Chelsea's Kitchen.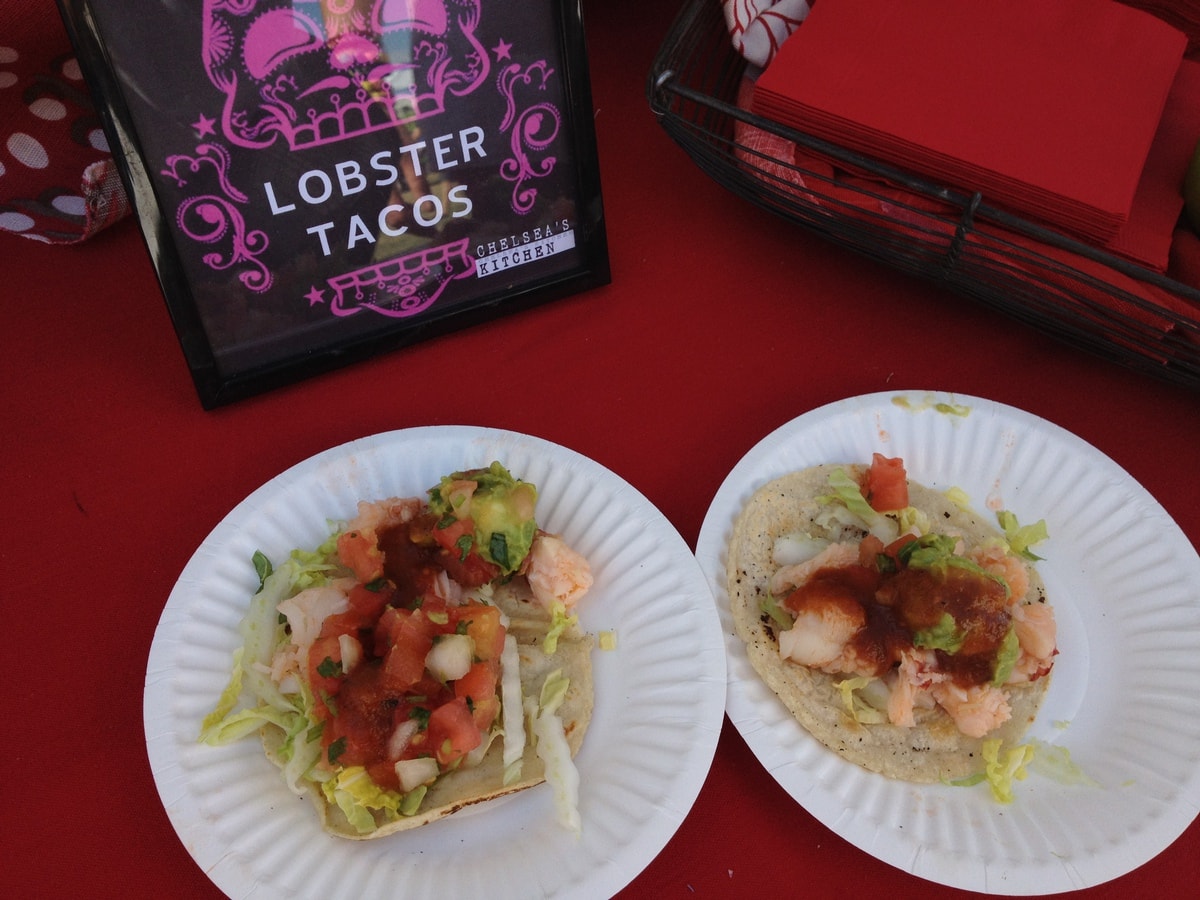 Big chunks of lobster with avocado, tomato salsa and shredded lettuce = yum!
I'm not going to lie. We didn't have one taco throughout the day that I didn't love!
Next, was the shredded beef taco from El Santo topped with fresh tomato salsa, arugula and cheese.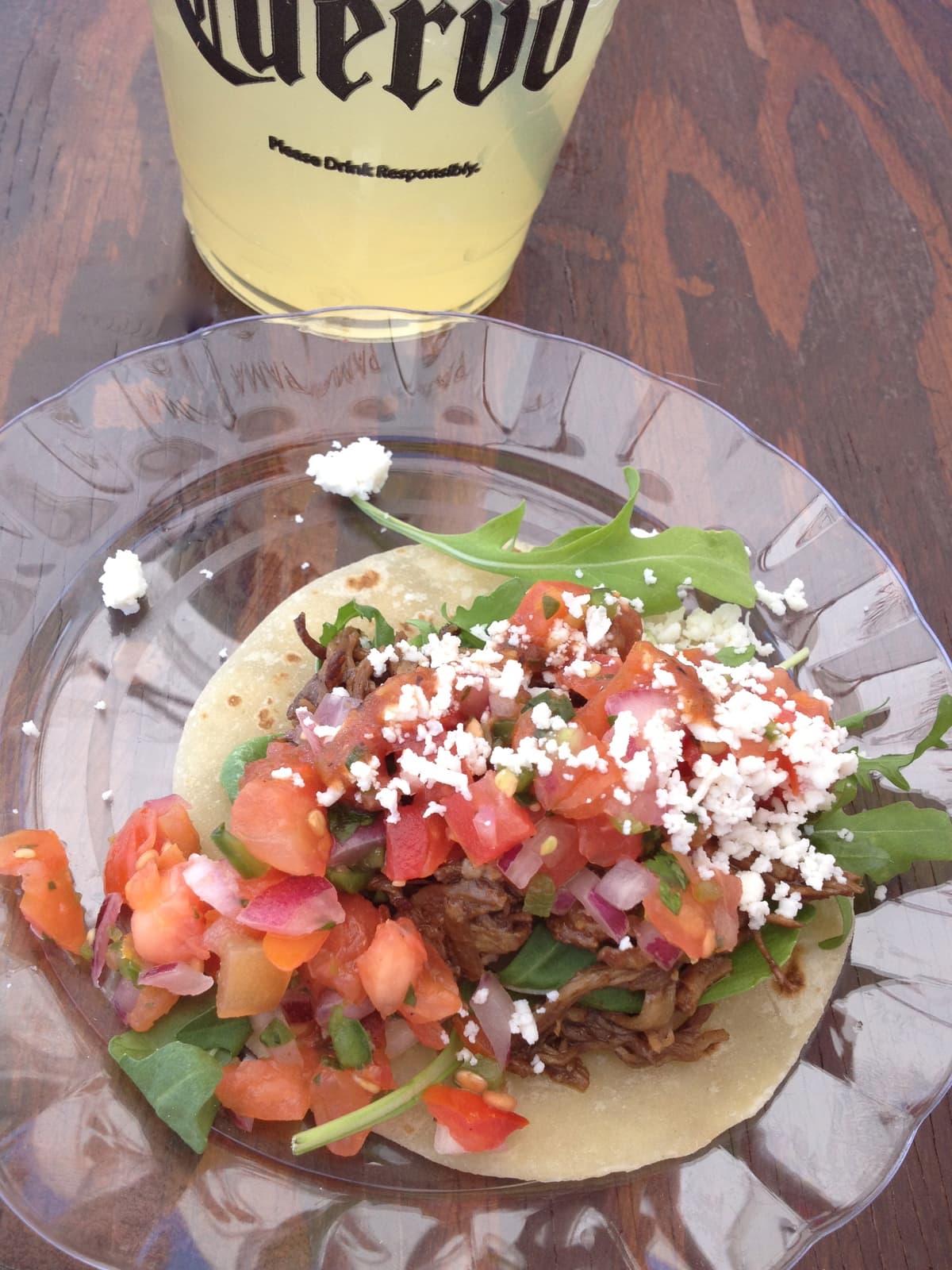 The flavor of the beef was incredible!
Lastly was the chicken taco at La Hacienda.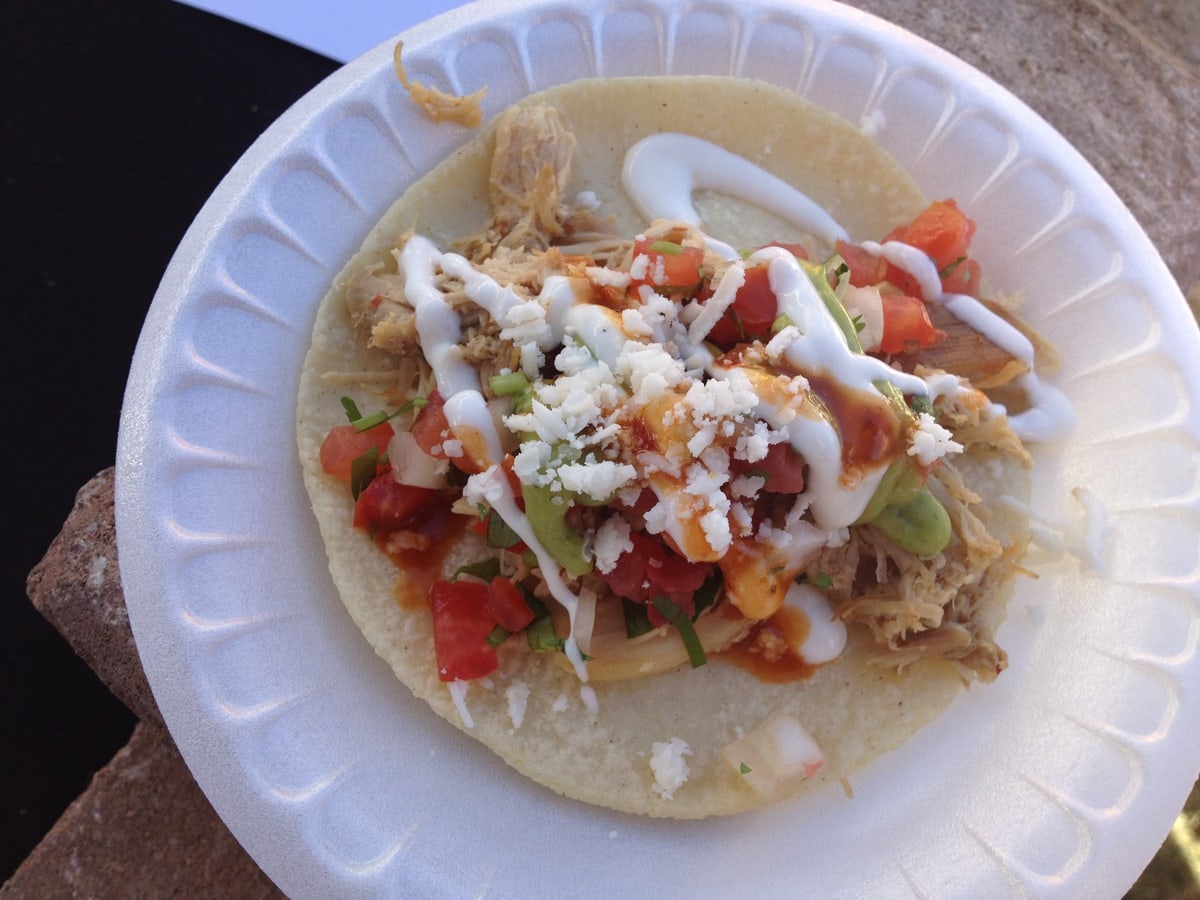 La Hacienda was all-the-buzz at the festival, with everyone insisting we try their chicken tacos. The tacos were topped with salsa verde, crema and cheese. They definitely lived up to their buzz, La Hacienda brought home "Reserve Grand Champion" in the taco competition for the third year in a row!
Before departing the delicious festival we did what we do best and found a photo booth!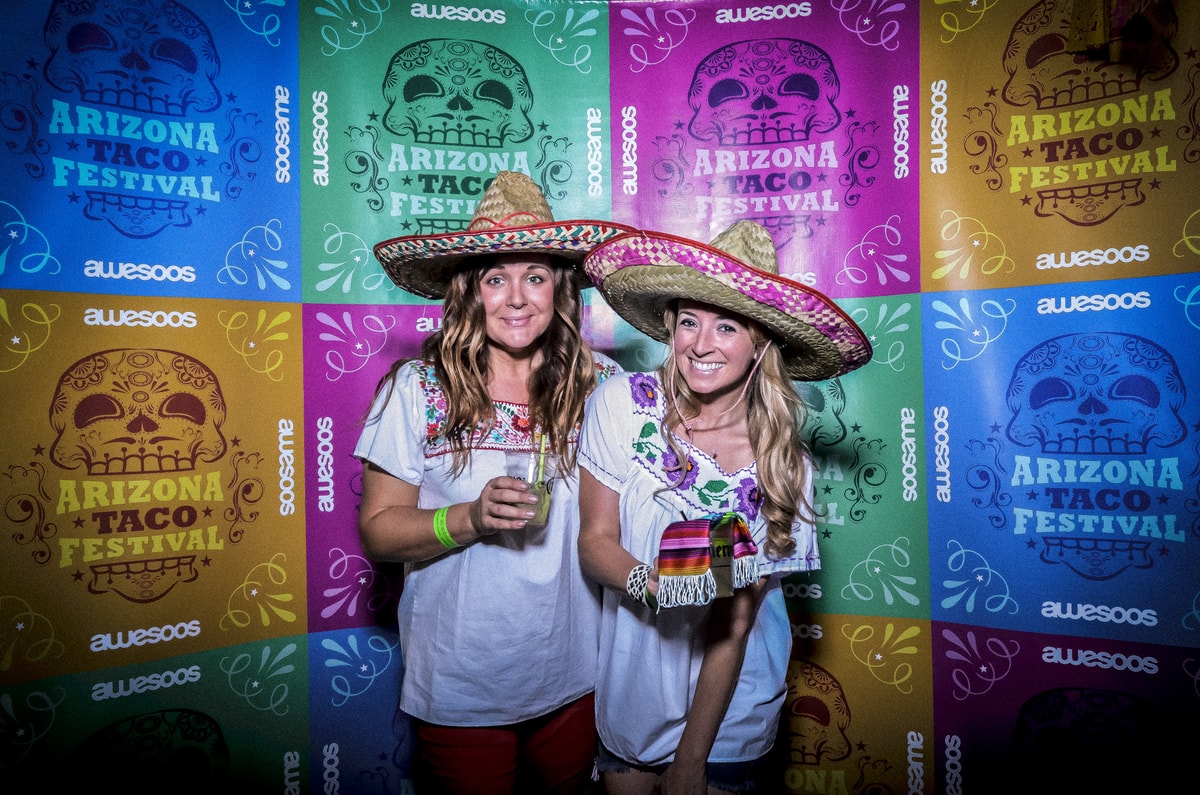 This event is now on the calendar as an annual must attend! See you next year Phoenix!
We are a participant in the Amazon Services LLC Associates Program, an affiliate advertising program designed to provide a means for sites to earn advertising fees by advertising and linking to amazon.com.