Grilled stuffed peppers are made with sweet mini peppers, filled with an easy, delicious creamy artichoke dip, creating the perfect appetizer for your next BBQ!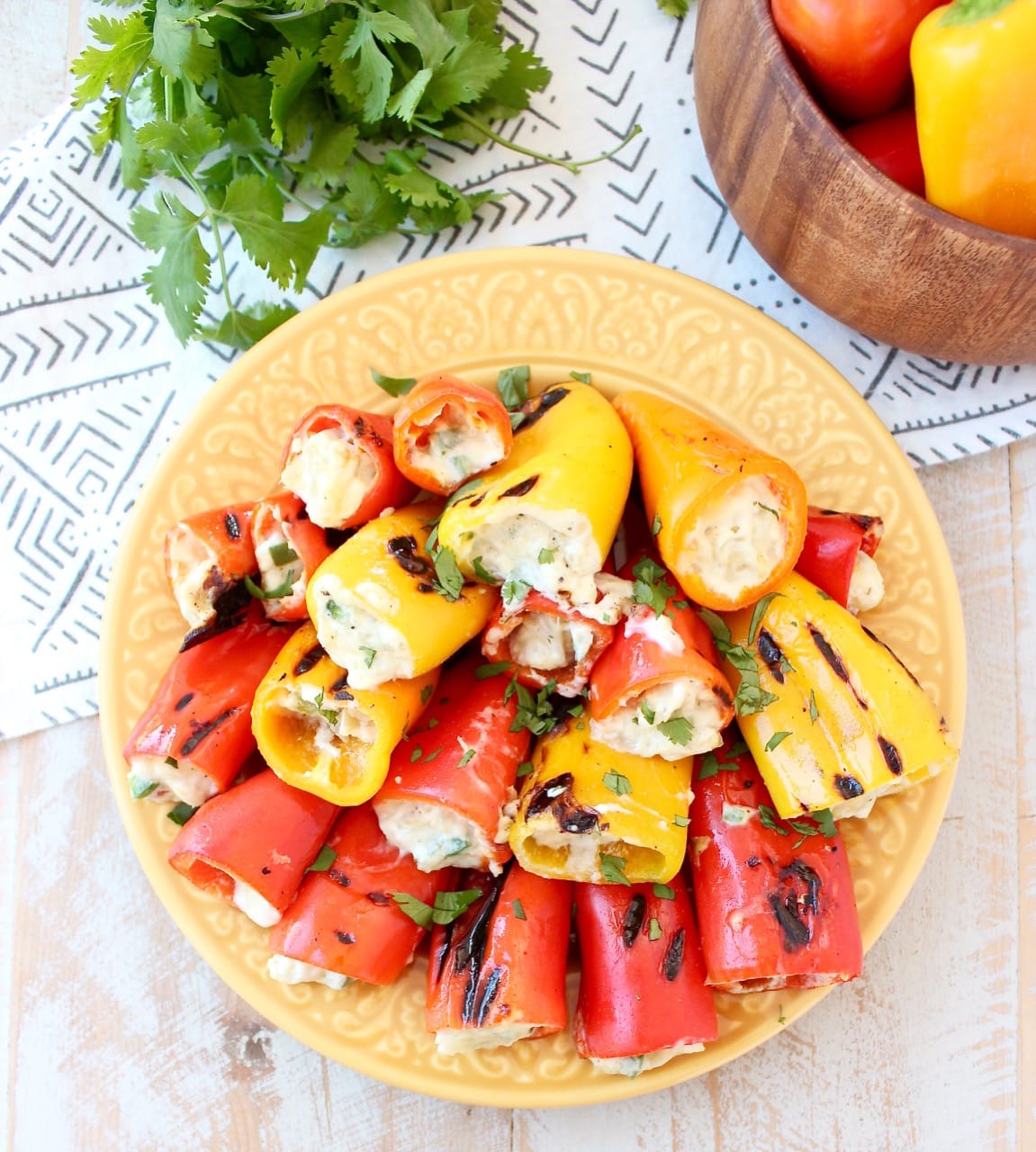 Can we talk  about how excited I am that grilling season is back in action? Grilled Strawberry Lemonade, Grilled Bruschetta Chicken and Grilled Berry S'Mores should definitely be our your summer grilling menu!
A couple of weeks ago our awesome neighbors invited us over for the first neighborhood BBQ of spring and made these delicious grilled stuffed peppers with a Jalapeno Artichoke Dip from Costco.
I was inspired and came home to make my own Jalapeno Artichoke Dip Stuffed Peppers with an easy, homemade dip recipe! I then proceeded to make these peppers three different times in two weeks, in Oklahoma, on Cinco De Mayo and to make and share on the blog.
They're such an easy summer party appetizer to prep ahead of time and toss on the grill when guests begin to arrive!