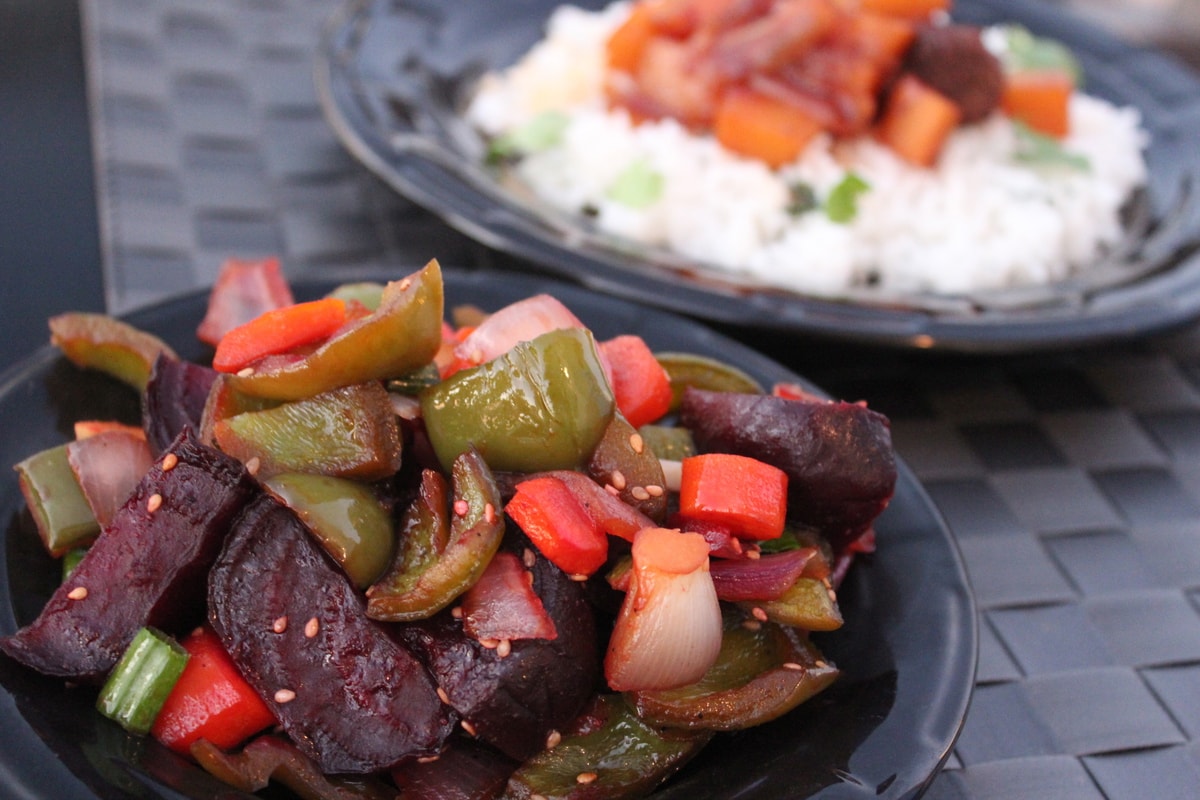 As a side for my Teriyaki Pineapple Short Ribs I decided to roast a combination of beets, bell peppers, onions and carrots in a sweet Asian sauce, similar to that of the sauce in which I pressure cooked the short ribs.
The result was a delicious side dish that would go perfectly with any Asian dish.
Ingredients (serves 4)
1 red onion (chopped)
1 green bell pepper (de-seeded and chopped)
1 8 oz package steamed and peeled baby beets (chopped)
2 carrots (peeled and chopped)
4 cloves garlic (sliced)
1 tbsp sesame oil
½ cup soy sauce
½ cup cooking sake
1 tbsp ground ginger
1 tbsp honey
1 tbsp sesame seeds
Start by chopping all of the vegetables and garlic, then placing them on a rimmed baking sheet.
Next, whisk together the sesame oil, soy sauce, sake, ginger and honey in a small bowl.
Pour the mixture evenly over the vegetables, then top with sesame seeds.
Place in the oven at 400° for 20 minutes, tossing half way through cooking. Remove from the oven and place into a serving bowl.
I topped mine with chopped green options for a little extra color and flavor.  Totally optional!
Serve on the side of your favorite Asian dish!