Creamy Nutella and crispy bacon are combined in this easy recipe for the best bacon chocolate chip cookies ever! These sweet treats are fun for parties or Super Bowl Sunday!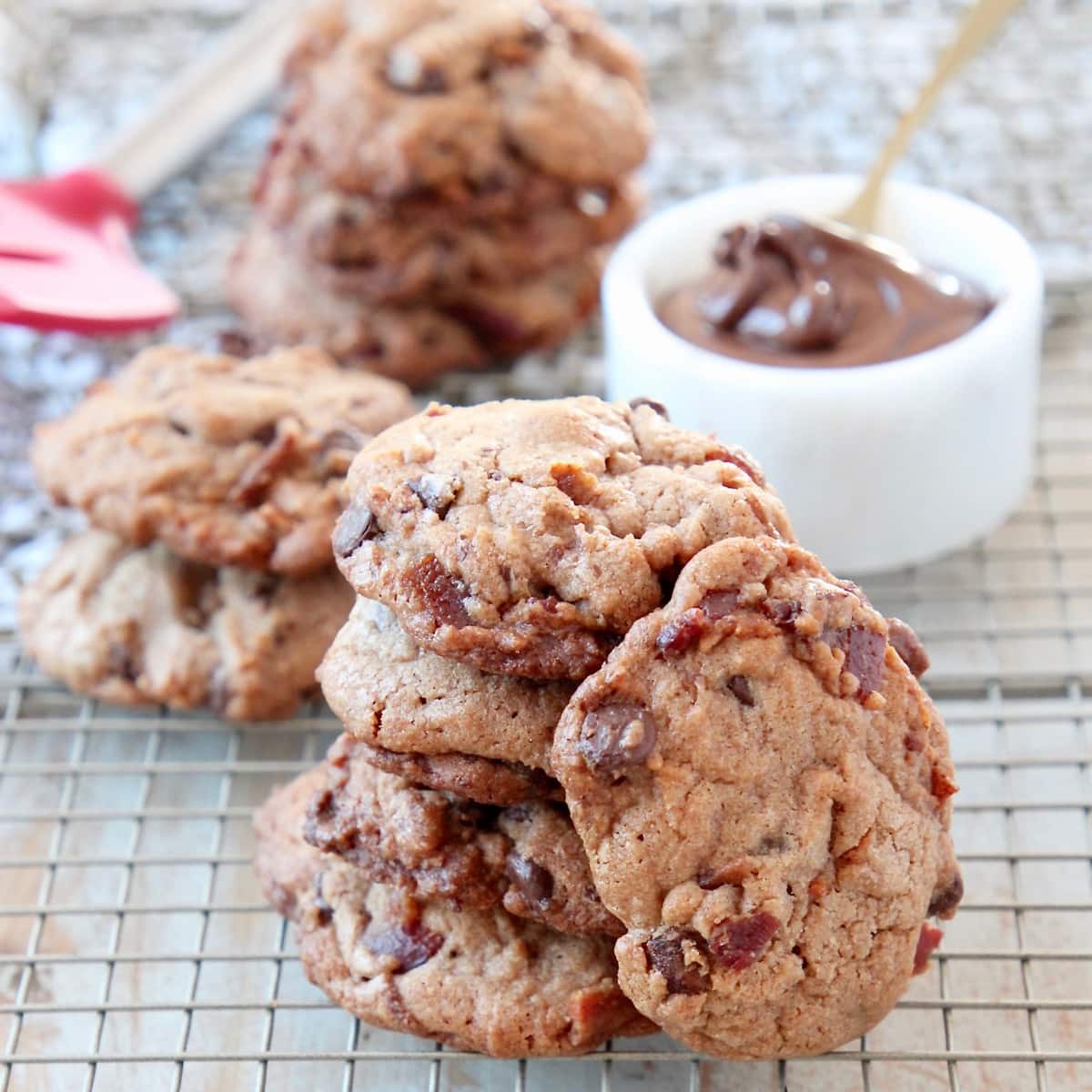 While usually I don't mess with perfection. Last weekend, I was inspired to add bacon to my famous Nutella Chocolate Chip Cookies to take to a party.
When a food blogger shows up to a party, people expect them to bring something amazing. If the combo of chocolate chip cookies, bacon and Nutella isn't amazing, then I don't know what is!
The combination of sweet and salty is one of my favorites! I love that combo in these Salted Caramel Cashew Cookies.  I also love it in these Bacon Wrapped Dates. Are you seeing a trend here? Yes, I do love me some bacon!