This easy Gluten Free Strawberry Banana Bread Recipe is sweet, moist and delicious, perfect for breakfast, brunch or a sweet snack!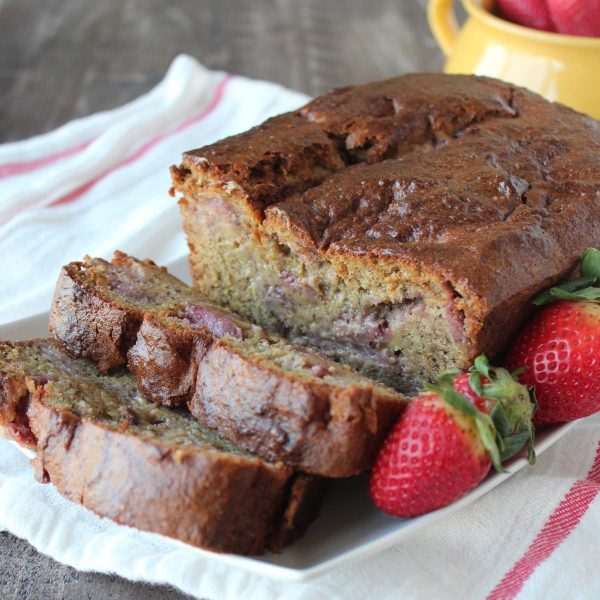 Did you know that Banana Bread was the #3 most searched for recipe on Google in 2014?
Yup, that's right, the moist and delicious bread ranked right there behind chicken and meatloaf recipes!