The best black pepper beef and broccoli recipe is made in a crockpot with a delicious Chinese black pepper sauce, then tossed with noodles for a simple slow cooker meal that only takes 10 minutes of prep time!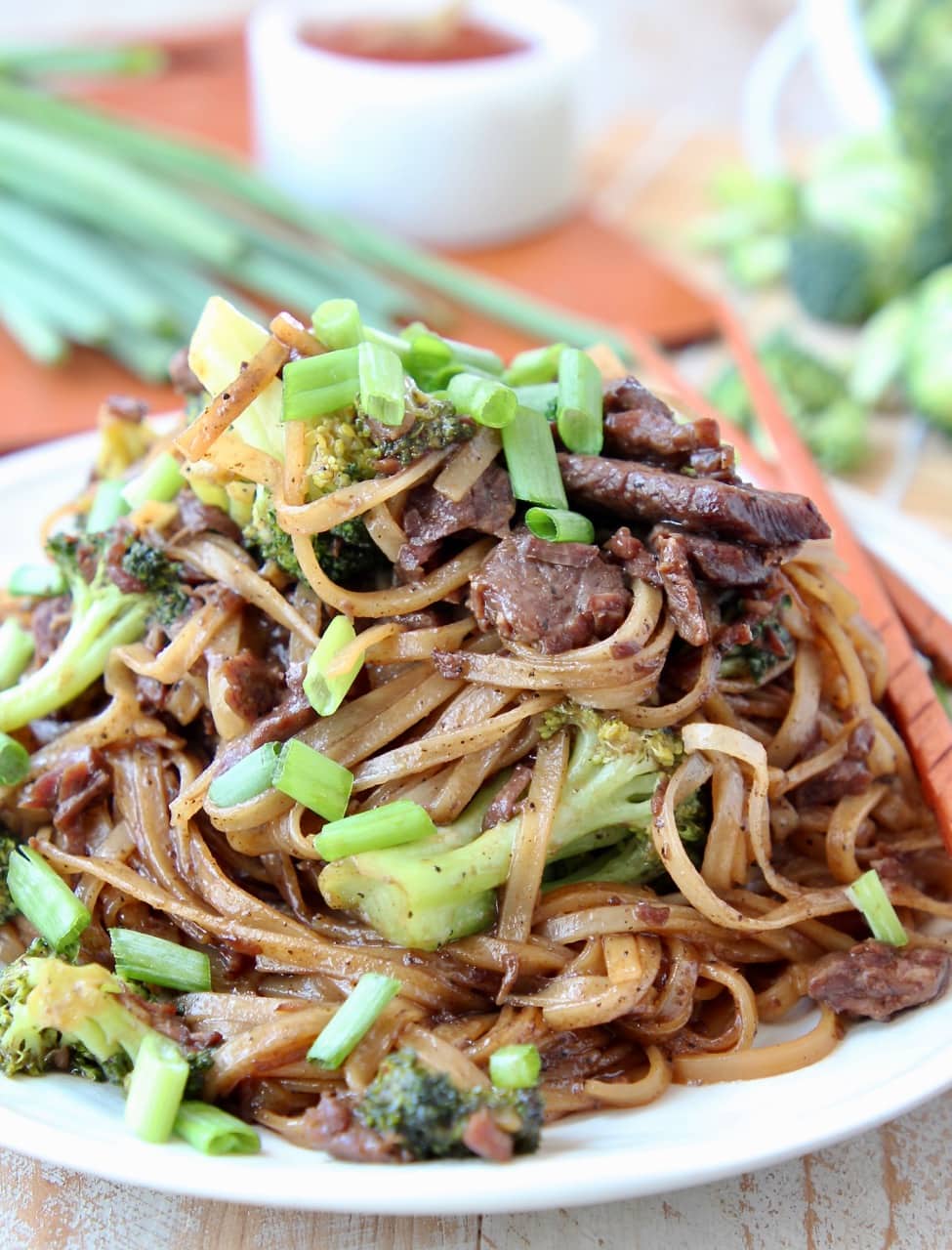 It's hard to pick the best dish at Tasty Noodle House, our favorite Chinese restaurant in San Diego, but their Black Pepper Beef & Noodles is definitely in the top 3!
While I've already recreated some of our favorite Chinese chicken dishes, like Orange Chicken, Honey Chicken and Chinese Lettuce Wraps, it was about time I recreated our favorite Chinese beef dish!
I decided to slow cook the beef in the Chinese black pepper sauce, so that the beef would be extremely tender, with a deep, rich flavor. There's also no need to marinate the meat, as it cooks in the sauce for hours, so it soaks in all of the sauce!
The great thing is, you can set it and forget it, then toss the noodles and broccoli in at the end.
The sauce will cook the noodles right in the crock pot and the broccoli will be steamed in the slow cooker, so there's no need for extra pots or pans!